************
Kathy Marie Erdmann –  Confirmation Photo
*******
Kathy Marie Erdmann –  1999
*******

**********
Photo far left, far left person, father Steve Erdmann.


Steve Christopher Erdmann – son – about 2011
**********
"Love is a weapon of Light, and it has the power to eradicate all forms of darkness. That is the key. When we offer love even to our enemies, we destroy their darkness and hatred…"
***********
The Evil Archons Against Love!
By:
Panelists Omar IAmone, Jillian Parker Hendricks, Dave A. Mercure, and Stephen Erdmann
A similar article can be viewed at ufospotlight.wordpress.com/2020/03/17/the-hijacking-of-marriage/
Small portions can be quoted by Journalists and reviewers as long as full credits are given to the article.
**********
**********
Anaiya

 Sophia

 is a mystic of an almost forgotten faith. She is mostly known as being an author of six books, including 'Womb Wisdom', 'Sacred Sexual Union' and 'Sacred Relationships'. She is currently working on her latest book, 'Fierce, Fierce  Feminine: One Woman's Quest to find Her Authentic Voice'.
"Every great tradition has performed ritual and ceremony to protect themselves from these influences. Every sunrise and sundown, the Gnostics, Essenes and Cathars, to name a few, would pray for clear sight, protection and humility. But for some reason, we have stopped doing that. I think we believe that these things don't exist anymore, or that we have outgrown them.
"I am not sure that is a good thing to be thinking.
"It is said, the archons do not carry within them the spark of the Divine, that they have been created out of a being who is false, without love, and motivated by separation.
"It is at this point the New Agers jump in, saying nothing like this can exist. That is not true. And this is how the game continues on.
"What do the archons want?
"To maintain a world of control. To keep us preoccupied with fear, separation, chaos, resulting in us eating more, buying more, drinking more, smoking more, working harder, taking pharmaceutical and recreational drugs, creating war, buying weaponry, being hostile, killing off people, killing off animals, killing off land."
Quotes from the below article:
**********
"In article for Gnostic Warrior I explain the reasoning:
"In fact, in the novel Good Omens, written by Terry Pratchett and Neil Gaiman, a demon appropriately named Crowley proves that the Archon-way is superior in the fight against Heaven. He demonstrates that traffic jams and phone service outages are far more efficient in damning souls than such common demonic methods as possession or temptation. Death by a thousand frustrations is the best way to dim the human spirit.
"Ponder this. I mean, as humans, we are basically prepared (especially if we go to church or watch enough Netflix) to deal with and overcome life's significant challenges, from a family death to a nearby war. In a Gnostic sense, we share their essence with the Alien God, and thus infinity is part of our vibe. It's the little shit in life that seems to get us. Imagine going through a day when:
The car won't start.

You seem to catch every bloody red light.

You need five departments at work to sign off on your order for print cartridges.

The customer service representative of your cable company is oblivious after you spend an hour trying to connect.
"Like Morpheus said in The Matrix: 'It's  like a splinter in your mind, driving you mad.' And these events don't seem at all like an accident.
"Between bureaucracy and a faulty system, you can feel your soul dimming, your mind numbing, and your heroic side perishing. You become forgetful and anxious, a Stockholm Syndrome victim to a passive aggressive kismet."
Quotes from the below article:
**********
"While all of these are excellent examples of how the professional class throughout Western civilization has effectively destroyed society, it's extremely important to bear in mind that all of them have been significantly empowered by their legal counselors. In other words, without their lawyers and attorneys protecting them every step of the way, they all would have been neutralized along the way. Especially for those individuals and corporate entities who aggressively utilize their legal prowess to take advantage of unjust laws as well as legislation full of loopholes are their lawyers always standing at the ready to do their bidding.
"Just as Corporations are the Backbone of Predatory Capitalism, Corporate Attorneys are their Agents of Disaster Capitalism
"Herein lies the truth about every rogue corporation, some of which have run roughshod over whole nations. Each employs a veritable phalanx of corporate attorneys who collectively empower their respective companies to conduct its business activity just within the limits of the law. Were it not for these lawyers without-a-conscience, most of the offending corporations would at least try to behave in a manner that was socially acceptable. Unfortunately for society many corporate criminals deliberately hire attorneys to 'safeguard' them from prosecution, due to their full intention to behave in a way that is socially unacceptable."
Quotes from the below article:
**********
*******
*******
The Unseen, Hidden Rulers
*******
*******

OMAR
Panelist Omar Faizi speaks out:
"All people should now be waking up to the realization that they were mind-controlled by the establishment. The centuries-long tyrannical regime is steadfastly reaching its end, to be destroyed for ever. No more lies and manipulations. All markets will be free, all aspects of lives free from oppression and suppression. People will take responsibility for their own lives and decide for themselves.
"There is no overpopulation and there is enough food for everyone. It was President John F. Kennedy in the early 1960s who already warned us about our hidden rulers. He was a most honorable and courageous statesman. It's time to wake up and stand up, as brothers and sisters together."
"Dads have more of a challenge with an ongoing relationship with the mother of their child."
Quotes from the below articles:
**********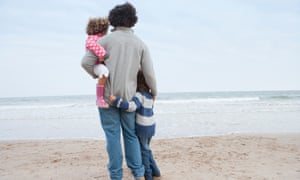 "Kirby Ingles, who lives in Missouri, says he experienced bias during the 2009 custody battle for his five-year-old son. His attorney, who did not specialize in men's divorce, told him that the court judge would 'most likely lean towards [your ex-wife's side because the child is five or six years old so needs their mother.' Ingles wanted more custody and joint decision-making but was told this is how judges usually rule. 'They didn't really want to do the work and put up a fight and do any digging in the case,' he says.
"Ingle's wife got primary custody, but he has hired a men's divorce lawyer to renegotiate his child support payments after being hit with a decrease in his salary. He says his new advocate is 'more sincere and compassionate to his needs' than a regular family law lawyer and is more equipped to deal with specific issues that affect him such as father alienation.
"But not all experts think men's divorce specialists provide added value. Ryznar thinks regular family law attorneys are equipped to handle any case and that the niche men's firms are largely a marketing ploy to 'drum up business.'"
Quotes from the below article:
*********
Distraught: Many divorced fathers describe the loss of their children as 'an emotional amputation' or 'a living bereavement'
"By the time the case reached court, the sons were settled in a new school. The judge admitted that what the woman had done was illegal, but because it was in the best interests of the children to be with their mother, he did nothing.
"'She had got away with effectively kidnapping my children,' said the father. His relationship with his sons has all but broken down. Their new home is too far for them to come to London. When he goes to see them, he has to stay in a hotel.
"'The children get bored in an hour or two,' he says. 'They have their friends and their sports, which they would rather do instead.'
"He tells me he finds the situation 'so goddamn painful. I try to play the role of a father – but how can I when I have been deliberately moved to the periphery of their lives?'
"The situation leaves many men I have interviewed distraught. They describe the loss of their children as 'an emotional amputation' or 'a living bereavement'.
"It is no wonder that within two years of divorce, half of fathers lose contact with their children.
"But this misery is not only the fault of the parents. The family court system is adversarial and encourages couples to fight, says Nadine O'Connor, campaign manager at the lobby group Fathers4Justice.
"And change, she says, will be a long time in coming – until lawyers stop making their own killing from warring parents, children will continue to be used as weapons."
Quotes are from the below article:
*********

"Your children continue to cite mistakes you made in the past—mistakes you regret, but thought were forgivable or even overlooked by them, let alone a reason to hate and divorce a parent. Mistakes you thought other loving and imperfect parents also made: yelling, working too much, missing an important event, showing up late to pick them up from soccer, etc. Nothing you say or do helps. Your children's intense emotionality of fear and agony seems so disproportionate, and the 'abusive' or 'neglectful' incidents to process are laden with distortions, exaggerations—essentially reinventing family history.  Their emotions are palpable and pitched. You're told you don't listen; you just argue. But you believe orienting to facts and reality could help. The children may ask you to show them 'empathy' and propose the unthinkable:  If you love them, you will leave them alone; walk away. You tell them you can't do that, you love them too much. They retort, 'You don't get it, you're so selfish, it's all about you.' You remain the monster in the horror show you can't escape from."
*********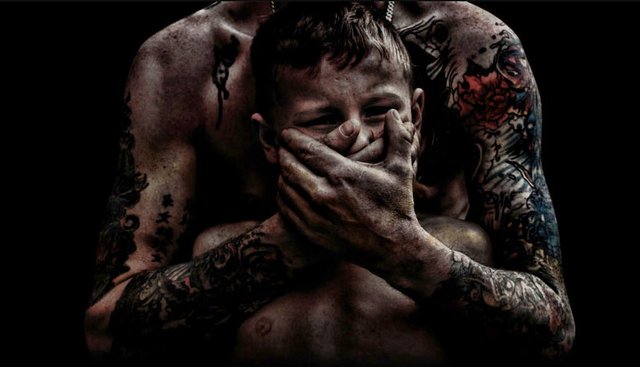 "Lust, greed, envy, anger and revenge are some 'dark' traits we like to avoid – but turns out, we can't help it. Our mind has tendency to attract towards dark and easy things which gives temporary pleasure. Sometimes we take pride in our dark acts because our mind craves it. 
"War and violence are fueled by human greed and envy which human can't get rid of. Genocide has never resolved any problems – in fact it made existing problems worse than ever. Why human trafficking, drugs, alcohol, prostitution and pornography exist in this World? It's simple because there are many people who crave it and even motivate it. Remember there's no supply without demand."
Quotes from  below article:
**********
**********
The unrelenting love by animals and pets – we owe them so much and need to care for them as persons and do not harm:
*******
*******
*******
*******
"Brainwashing and Parental Alienation Syndrome
"I agree with Gardner's (1987) assessment that most mothers in custody disputes do
some form of brain

wa

shing. I have found that mothers' attempts to turn their children
against their fathers in custody disputes are common. I have also found that this is by far the most destructive aspect of divorce on children. I now consider Parental Alienation of children as a form of child abuse, since it leads to enduring psychopathology.
"Kelly's (1993) longitudinal research of child's post-divorce adjustment found that the
majority of children adjust to divorce, and older children express relief. Most symptoms last 6 months to 2 years post separation, and usually only involve adjustment disorders. (I discuss this further in chapter 11 Children of Divorce.)
"Only about 10% of divorcing couples with children fight over custody. Of this group,
at least one parent often has hosti

le

, egocentric and paranoid features. In a study of
MMPIs given to parents in custody evaluations, the MMPI's of the parents who lost the
custody dispute had significantly higher scores in Psychopathic Deviant (hostility),
Paranoia, and Mania (narcissistic and impulsive tendencies), than parents who won the custody dispute (Otto and Collins, 1995).
"Most children do adjust to divorce, except if a disturbed parent uses them as a pawn to punish the other parent. This traumatizes the child, and its effects may be life long, and is often passed on generation after generation.
"Gardner (1987) stated, 'Although the mothers in these situations may have a variety of motivations for programming their children against their fathers, the most common one relates to the old saying, 'Hell hath no fury like a woman scorned.' … Because these mothers are separated, and cannot retaliate directly at their husbands, they wreak vengeance by attempting to deprive their former spouses of their most treasured possessions, the children. And the brainwashing program is an attempt to achieve this goal" (p.87).
"Gardner also feels that these mothers are aggressing against their own children by
brainwashing them against their fathers. 'These mothers exhibit the mechanism of
reaction formation, in that their obsessive love of their children is often a cover-up for
their underlying hostility" (p.87)…' And when these mothers 'win,' they not only win
custody, but they win total alienation of their children from the hated spouse. The victory here results in psychological destruction of the children which, I believe, is what they basically want anyway (p.88).
"Brainwashing is a conscious act of programming the child against the other parent.
However, Gardner went on to describe what he refers to as 'Parental Alienation
Syndrome.' The concept of the Parental Alienation Syndrome includes the Brainwashing component, but is more inclusive. It includes not only conscious but also unconscious factors within the programming parent that contribute to the child's alienation from the other parent."
*******
Stephen Erdmann – about 2010
*******
*******
*******
************

Steve Erdmann – Independent Investigative Journalist 
*******
A similar article can be viewed at ufospotlight.wordpress.com/2020/03/17/the-hijacking-of-marriage/
*******
You can also visit his articles at:
mewe.com/i/stephenerdmann1
************
**********