.
Searching Within the Chaos
.
By: 
.
Steve Erdmann and Rodney  Shortridge
.
Steve Erdmann
.
Rodney Shortridge
.
*******
.
Click or tab on the programs below
.
Steve Erdmann
Having spent a lifetime living and struggling in the ways and styles of a born and breed Midwestern, now wants to share the experiences of fellow St.

Louis-ans

 and those of the Mississippi Basin.  In the past, he has attended Washington and Webster Universities, and has written on the paranormal, and is highly concerned with the Divorce Racket and government conspiracies and has written for Our Sunday Visitor, Probe the Unknown, Liberty, Gnostica News, Beyond Reality, Forum Magazine, Caveat Emptor, The Green Egg, Forum, UFO Enigma, UFO Digest, Necrology Shorts, FATE Magazine, UN-X Magazine, Pound of Flash, Hello Horror and several others. He currently belongs to the Carondelet Historical Society. He can be reached through this editor or at dissenterdisinter@yahoo.com, independenterdmann@gmail.com and seen at http://www.facebook.com/#!/stephen.erdmann1. You can also review articles at https://wordpress.com/posts/wordpresscom507.wordpress.com.
.
*******
.
.
"A Torbitt document spoke in 1970 of Wernher von Braun and his connection to the John Kennedy assassination. It was New Orleans District Attorney Jim Garrison that uncovered in 1967 the Nazi connections to the assassination.  Clay Shaw, a major player in the assassination, vetted Operation Paper Clip Nazis.  Operation Paper Clip was an induction of Nazi scientists into America as well as the U.S space program:  a front to cover deeper and more crucial technological space programs secretly advanced behind the scenes.
"Farrell speaks of discovered multi-billion dollar slush funds of counterfeit currency described as gold bonds but encoded to mean drug–trading in trading coups used to finance revolutionary technologies such as The Bell and flying saucer experiments.
"The trading coups ran under many names.  Operation Golden Lily, Japan's M-Fund, Foundation X, Operation Bernhard, the 57 Bond, Federal Reserve Bonds, Operation Morganthaus, Federal Reserve Bonds, and the Bank of Credit and Commerce International (BCCI), among others.
"Described as a Breakaway Civilization mixing in with special secret technology, this cabal utilized intelligence agents such as Edward Lansdale, whose CIA and intelligence training preceded his, once again, going back to the Philippines to oversee the recovery of the Golden Lilyloot.
"Russian economist Dr. Tatyana Koryagina spoke of this Network, Enterprise, and Breakaway Civilization as having access to over $300 trillion, lending to (in the words of Peter Levenda) 'a massive magical ritual of human sacrifice' and 'technology in the form of exotic means of destruction of the Twin Towers.'
"Farrell sees this continuation and rise of fascism as 'jingoistic plastic patriotism.'  He says:  'Finance of terrorism…technologically sophisticated cyber warfare to exotic weapons of destruction…sacrifice of innocent lives for ultimate evil.'
"He continues (p. 262):  'Money, power, occult knowledge, exotic technology, and financing in the trillions of dollars do signify a much deeper player, a player with an unrecognizable center of power, a player everywhere and nowhere.'"
Quotes are from the blow article:
.
*******
.
.
"Methods of investigation have been 'haphazard,' 'quite harmful,' and witness stories have exploded into 'an orgy of squabbles over belief systems, and the wringing of hands over the imminence of government Disclosure' (ibid) .
'There are many fundamental problems and influences that have 'distorted' ufology from its beginning, says Jack Brewer, ranging from deceptive opportunists to 'charlatans, (p. 42) to 'involvement in the intelligence community' (p. 39), including 'the long-arm of the CIA and its UFO-related interest' (p. 38). 
"'To reframe the debate, effectively, and competently, we must not only acknowledge that such dynamics are happening,' says Brewer, 'but make consistent decisions to swim against the undertow and be more of the solution than the problem.' 
"Brewer suggests better 'methods' that will allow researchers to get to the 'heart' of the phenomenon: 'We would be wise to drop preconceived notions to the best of our abilities'"  (p. 47).
Quotes are from he below article:
.
*******
.
.
"From my direct experience, there is a blurry line between synchronicity and owls. I don't think a mere mortal could untangle these arcane threads…I can't help but think that the owl is playing the role of an alarm clock, trying to wake up the experiencer. Something is happening and it implies that there is a lot more to reality than what we have been taught…these (UFO) sightings, synchronicities and screen memories were all carefully orchestrated…owls, synchronicities, and UFOs all seem to be playing a similar role: they have the potential to change people…(yet) doesn't play itself out with 100% consistency, but there is enough of a pattern.
"'It is still true, as I predicted in 1947, that no flying saucer has ever been 'captured' or even 'proved.'  They are as real as Shaver's caves, and just as 'psychic.'  They are unknown, the hidden world, that all of us at one time or another are aware exists, and which intrudes on our own lives to make us think. 
"THE MAN FROM MARS, RAY PALMER'S AMAZING PULP JOURNEY –  Penguin Books, 2013.'"
Quotes from the below article:
.
*******
.
"The UFO Experience is Nothing New ~ it seems to stretch all the way back to the nascency of the human race.  As we enter higher planes of awareness and alternative alien realities we are immersed in an ultra-advanced, paraphysical, shape-shifting, anomalistic phenomenon ~ a living, hyperdimensional, superconscious, universal, spiritual matrix of extraterrestrial hyperintelligence ~ capable of transforming itself into an infinite multiplicity of appearances…. thereby remaining a deep, ontological, gnostic mystery ~ an impenetrable enigma ~ inscrutable, transcendent, and sublime ~ enshrouded in layers of profound, abstruse, alien symbolism.
"Our intimate interlinkage to the UFO/extraterrestrial phenomenon, which existed prolifically in man's ancient past, is the essential missing metaphysical supernatural ingredient, that not only would result in the acceleration of our psychospiritual evolutionary processes, but in the expansion and illumination of human consciousness as well.
"The world, as perceived through our five physical senses, is a shadow-like representation ~ a secondary emanation of an infinitely deeper realm of archetypes, ideas, and consciousness.  Three-dimensional physical reality is only a 'subset' of a series of subatomic hyperspatial dimensions ~ a higher-dimensional, primordial, subspace matrix of hyperdynamics and quantum entanglements ~ where ancient, ethereal, hyper-evolved, god-like apotheons of pure light ~ the denizens of higher celestial planes ~ eternally perform a wondrous, amaranthine, mystical repertoire of unfathomable supernatural phenomena ~ an ecstatic orgiastic spiritual event ~ in the billion year old sacred dance of the cosmos.
"Only genuine seekers of existential-spiritual truth…
…

 the self-realized, the consciously expanded, the spiritually enlightened, the perceptually altered ~ 'the elect' ~ who the luminous supernatural overlords consider 'spiritually prepared' to make the quantum-leap from mind into the Universal Fifth-Dimensional Singularity ~  the Omniscient

Super-consciousness

 of Christ ~ will receive radically

trans formative

, paradigm-shifting visions, revelations, insights into higher esoteric mystical truths."
---
.
Above quotes are from the below article:
.
*******
.
Psychoanalyst Carl Jung
.
Microform Edition © ProQuest LLC. 

 All rights re

served. This work is protected against 

unauthorized copying under Title 17, United States Code

ProQuest LLC. 

789 East Eisenhower Parkway

P.O. Box 1346

 Ann Arbor, MI 48106 

– 1346

UMI 3621045

Published by ProQuest LLC 

(2014). Copyright in the Dissertation held by the Author. 

UMI 

Number: 3621045
PSYCHE=SINGULARITY: A COMPARISON OF CARL JUNG'S 
TRANS-PERSONAL

 PSYCHOLOGY AND LEONARD SUSSKIND'S
HOLOGRAPHIC STRING THEORY
by: 

Timothy Desmond
 Dissertation Submitted to the Faculty of the California Institute of Integral 

Studies
In Partial Fulfillment of the Requirements for the Degree of 

Doctor of Philosophy in Philosophy and Religion with a concentration in 

Philosophy, Cosmology, and Consciousness
California Institute of Integral Studies
San Francisco, CA, 2014.
"

In this dissertation I discern what Carl Jung calls the mandala image of the 

ultimate archetype of unity underlying and structuring cosmos and psyche by

 pointing out parallels between his transpersonal psychology and Stanford

 physicist Leonard Susskind's string theory. Despite his atheistic, material

istically 

reductionist interpretation of it, 

I demonstrate how Susskind's string theory of 

holographic information conservation at the event horizons of black holes, and the 

cosmic horizon of the universe, corroborates the following four topics about 

which Jung wrote…"
Quote from the below article:
_COMPARISON_OF_CARL_JUNG_
S_TRANSPERSONAL_PSYCHOLOGY_
AND_LEONARD_SUSSKIND_S_HOLOGRAPHIC_STRING_THEORY
.
*******
.
.
What We Know About the CIA's Mid-century Mind-Control Project
Project MKUltra began on this day in 1953 and continued for years
Click on the URL to read article:
.
*******
.
.
DARPA develops the weapons of the future. It funds everything from basic science to advanced technology, though the ultimate goal is always to develop something that can be used by the military,"

Sharon Weinberger — author of The Imagineers of War:

The Untold Story of DARPA, the Pentagon Agency That Changed the World
The Defense Advanced Research Projects Agency, better known as DARPA, is embarking on a new program, called RadioBio, to determine whether cells are able to exchange information with  EM signals and, if so, what the cells are saying and how they do it. This new initiative seems very close to the once TOP-SECRET "PANDORA Project". Follow us on Twitter: @Intel_Today
The Pentagon wants to know more about how your body cells use electromagnetic radiations to talk to each other.
A new research program will explore:
"whether electromagnetic waves are purposefully transmitted and received within or between cells and, if so, to leverage those insights not just for biosystems but also for communicating in cluttered electromagnetic environments."
DARPA.
.
*******
.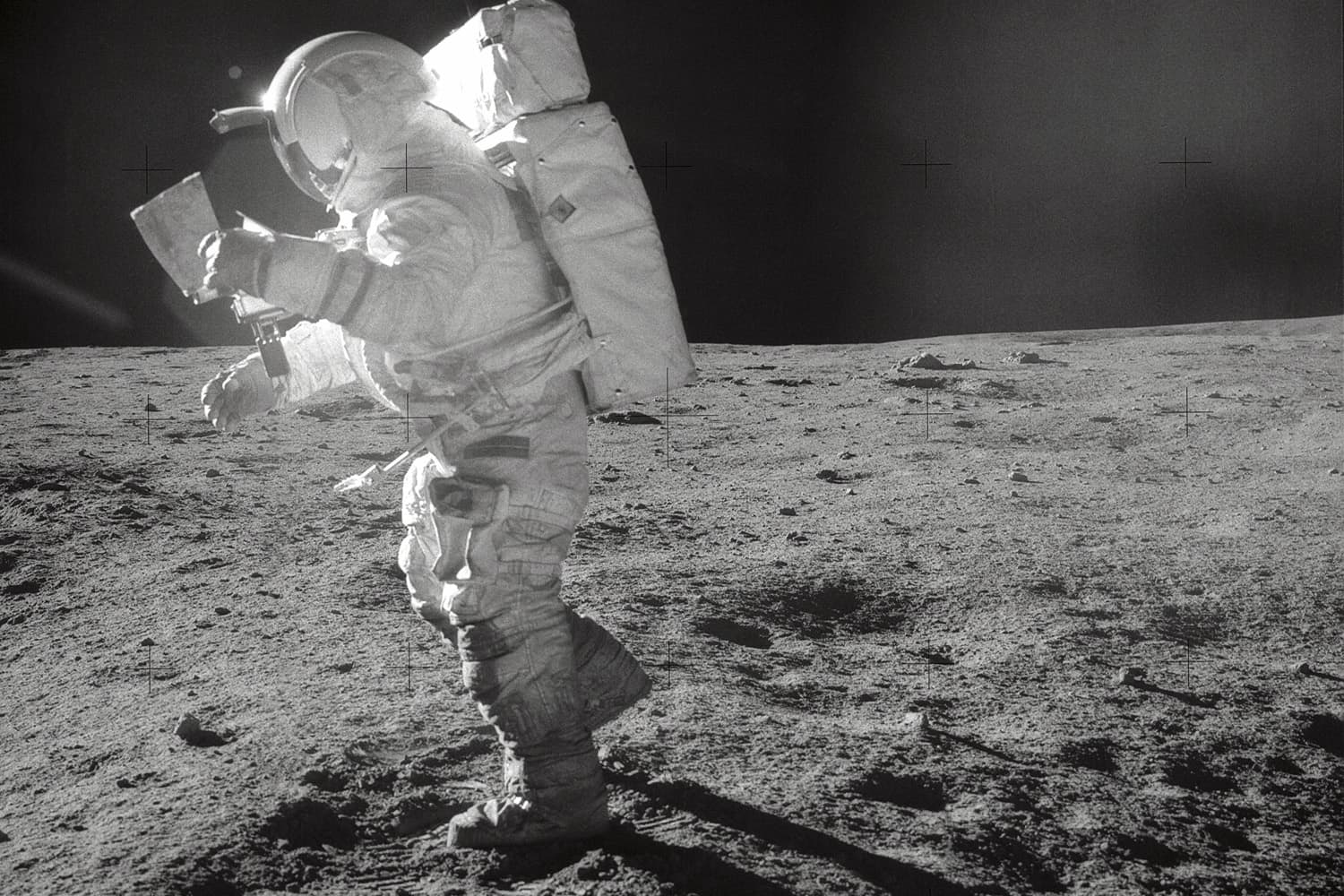 PHENOMENA
THE SECRET HISTORY OF THE 

U.S. GOVERNMENT'S INVESTIGATIONS INTO 

EXTRASENSORY PERCEPTION AND 

PSYCHOKINESIS
ANNIE JACOBSEN
LITTLE, BROWN AND COMPANY
.
*******
.
.
"A proven winner in combat and peacetime, PSYOP is one of the oldest weapons in the arsenal of man. It is an important force protector/combat multiplier and a non-lethal weapons system.
"Psychological Operations (PSYOP) or Psychological Warfare (PSYWAR) is simply learning everything about your target enemy, their beliefs, likes, dislikes, strengths, weaknesses, and vulnerabilities. Once you know what motivates your target, you are ready to begin psychological operations.
"Psychological operations may be defined broadly as the planned use of communications to influence human attitudes and behavior … to create in target groups behavior, emotions, and attitudes that support the attainment of national objectives. The form of communication can be as simple as spreading information covertly by word of mouth or through any means of multimedia.
"A psychological warfare campaign is a war of the mind. Your primary weapons are sight and sound. PSYOP can be disseminated by face-to-face communication, audio visual means (television), audio media (radio or loudspeaker), visual media (leaflets, newspapers, books, magazines and/or posters). The weapon is not how its sent, but the message it carries and how that message affects the recipient."
Quotes are from the below article:
.
*******
HITLER'S FLYING
SAUCERS
A Guide to German Flying Discs of
the Second World War
by Henry Stevens
Adventures Unlimited Press
"lf we are to seek any real explanation of the UFO phenomenon,
we must make a clean break with the past. We must go back to the
basics of simplicity and logic. One basic question is this: could we
humans be capable of making the unidentified flying machines which
have been seen in abundance in the sky since the Second World
War? Until we answer that question in the negative, there is no
reason to postulate an alien origin for UFOs.
One purpose of this book IS to give an individual new to this
subject an overview into the study of German flying discs. Never
fear, this is not a disjointed sJ?ook-hunt, chasing sightings and
abductions. There are real facts In this field. There are real people
with real names and histories and there are real saucer designs.
Another purpose is to give the reader references, upon which
statements In this book are based. Given these references, the
reader may then research the topics of particular interest in more
detail."
Quote if from the below book:
http://the-eye.eu/public/concen.org/Conspiracy%20Theory%20eBooks%20Collection%20part%203%20%5BPDF%5D-OMNiSCiENT/Stevens%2C%20Henry%20-%20Hitler%27s%20Flying%20Saucers%2C%20A%20Guide%20to%20German%20Flying%20Discs%20of%20the%20Second%20World%20War%20%282003%29%20%28Scan%2C%20OCR%29.pdf
.
*******
.
"This ties in with all the whistleblowers who claim Germany did have antigravity working in the 30s and went on to have bases on the Moon and Mars in the 30s and 40s! They created a breakaway civilization and were aided by the demonic draco reptilian (fallen angel) 'aliens.' Now the Germans and Americans as well as others are going all over the Universe apparently.  It took the US a long time to catch up to the Germans and who knows maybe we never did fully catch up.  Maybe we had a breakthrough and passed them up." 
Quote is from the blow article:
.
.
*******
.
.
"'We know that UFOs exist. This is no longer an issue,' he said. 'The issue is why are they here? Where are they coming from and what is the technology behind these devices that we are observing?'
"There are indications, Mellon said, that the objects reported by Navy pilots in 2014 and 2015 were doing things that aren't possible in this physical realm.
"The speeds being reported (about 5,000 miles per hour, according to Mellon) were only sustainable for about an hour by an aircraft in the air, and these objects would be flying around all day long, the pilots said."
Quote from the below article:
.
*******
.
"Robert Bigelow, a billionaire entrepreneur and longtime friend of Mr. Reid, received most of the money allocated for the Pentagon program. On CBS's '60 Minutes' in May, Mr. Bigelow said he was 'absolutely convinced' that aliens exist and that U.F.O.s have visited Earth. 
Credit: 

Isaac Brekken for The New York Times."
.
"'We're sort of in the position of what would happen if you gave Leonardo da Vinci a garage-door opener,' said Harold E. Puthoff, an engineer who has conducted research on extrasensory perception for the C.I.A. and later worked as a contractor for the program. 'First of all, he'd try to figure out what is this plastic stuff. He wouldn't know anything about the electromagnetic signals involved or its function.'
"The program collected video and audio recordings of reported U.F.O. incidents, including footage from a Navy F/A-18 Super Hornet showing an aircraft surrounded by some kind of glowing aura traveling at high speed and rotating as it moves. The Navy pilots can be heard trying to understand what they are seeing. 'There's a whole fleet of them,' one exclaims. Defense officials declined to release the location and date of the incident.
"'Internationally, we are the most backward country in the world on this issue,' Mr. Bigelow said in an interview. 'Our scientists are scared of being ostracized, and our media is scared of the stigma. China and Russia are much more open and work on this with huge organizations within their countries. Smaller countries like Belgium, France, England and South American countries like Chile are more open, too. They are proactive and willing to discuss this topic, rather than being held back by a juvenile taboo.'"
Quotes are from the below article:
.
*******
.
.
"'Things get really interesting when two electrons become entangled,' said Ronald Hanson from the University of Delft. 'They are perfectly correlated, when you observe one, the other one will always be opposite. That effect is instantaneous, even if the other electron is in a rocket at the other end of the galaxy.'
Albert Einstein, Boris Podolsky and Nathan Rosen described this in a 1935 paper, concluding that either single-particle quantum entanglement was impossible, or that the quantum-mechanical definition of physical reality still needed some work.
In 1964, physicist John Bell proposed that quantum entanglement could be demonstrated by separating the particles at a great enough distance that any correlating effect on both particles could not possibly be caused by local environmental factors. These were called the Bell Test experiments."
Quotes are from the below article:
.
*******
.
"When you hear or read that electrons are both waves and particles, think "either-or" –
first a wave of possibilities, then an actual particle.
"For the information (negative entropy) to be stabilized, the second law of thermodynamics requires that an amount of positive entropy greater than the negative entropy must be transferred away from the new information structure.
"Exactly how the universe allows pockets of negative entropy to form as 'information structures' we describe as the 'cosmic creation process.' This core two-step process has been going on since the origin of the universe. It continues today as we add information to the sum of human knowledge.
"Note that despite the Heisenberg principle, quantum mechanical measurements are not always uncertain. When a system is measured (prepared) in an eigenstate, a subsequent measurement (Pauli's measurement of the first kind) will find it in the same state with perfect certainty.
"What then are the possibilities for new quantum states? The transformation theory of Dirac and Jordan lets us represent ψ in a set of basis functions for which the combination of quantum systems (one may be a measurement apparatus) has eigenvalues (the axiom of measurement). We represent ψ as in a linear combination (the principle of superposition) of those 'possible' eigenfunctions. Quantum mechanics lets us calculate the probabilities of each of those 'possibilities.'"
Quotes from the below article:
.
*******
.

.
"Beitman called this experience 'simulpathity' – or the experience of another person's suffering, even from afar. He has since tried to provide a scientific basis for other Jungian ideas such as serendipity and seriality, and his overarching view is inherently Jungian, invoking the unus mundus while adding a distinctly New Age twist. 'I use a term called 'the psycho-sphere', Beitman told me, 'by which I mean only that mental atmosphere that surrounds Earth, in which we are immersed right here.' Admittedly, trying to find a scientific basis for believing in meaningful coincidence is not a widespread pursuit (Iris Bell, a psychiatrist at the University of Arizona, with whom Beitman has co-written a book, is another rare exception). Statisticians still push back."
Quote from he below article:
.
*******
.
The Science Behind Coincidence
What's really going on when we encounter uncanny connections?
By Amy Paturel|Thursday, January 03, 2019
.
The most notable coincidence in my life was just a few days shy of my first Thanksgiving without my dad — at least as I'd known him. He'd had heart surgery in January 2017, followed by complications ranging from strokes to a life-threatening bacterial infection. The repeated assaults on his system transformed him. Last Thanksgiving, he had run circles around my 3-year-old. This year, he sat motionless in a chair, unable to spoon his own mashed potatoes.
I needed a distraction. So I hit eBay in search of a license plate for my boys' transportation-themed bedroom. I decided to look for a Massachusetts plate, because I spent a lot of time there with my dad.
When the first one popped up, the numbers nearly leapt off my screen. It was a 1938 plate, the same year my dad was born, with the numbers 143264. My mom was born in February (2) of 1943, and they married in 1964. I contacted the seller, who told me the plate was part of his father's vintage collection. He had thousands of them.
"I lost my dad last December, after a 10-year battle with Parkinson's disease," he wrote. "He was my best friend. Every time I box up a plate, it kills me, but I do it for my son and nephew's college fund."
Was it a coincidence that almost all of the numbers lined up with different aspects of my parents' lives? That the seller and I shared a yearning for dads who were no longer there? The majority of scientists say it's simple mathematics. Some researchers subscribe to the fringe claim that invisible forces "make things happen." But most camps agree such scenarios are part of our brain's innate need to create order out of chaos — and we experience them more often when we're paying attention.
We Are All Connected

Stumbling upon that 1938 plate at the moment I was missing my dad — and the fact that the plate led me to someone who was also missing his dad — isn't a coincidence. At least according to psychiatrist Bernard Beitman, a visiting psychiatry and neurobehavioral sciences professor at the University of Virginia, and a coincidence researcher.
He says it's synchronicities, indicators of an invisible network that connects everyone and everything. Beitman suspects humans transmit some unobserved energetic information, which other people then process or organize into emotion and behavior.
"Just as sharks have ampullae in their skin that detect small electromagnetic changes to help them locate their prey … it's plausible, maybe even probable, that humans have similar mechanisms that detect coincidences," he says.
There's no evidence for this, but he's not the first one to pursue this fringe line of thinking. Austrian biologist Paul Kammerer believed coincidences arise out of unknown forces, or waves, that he called seriality. He wrote a book on the subject in 1919. Albert Einstein even commented on it, saying it was "by no means absurd." And in the 1950s, psychiatrist Carl Jung came up with a similar idea, his so-called synchronicity theory, to describe these bizarre occurrences.
This a part of the article below:
.
*******
.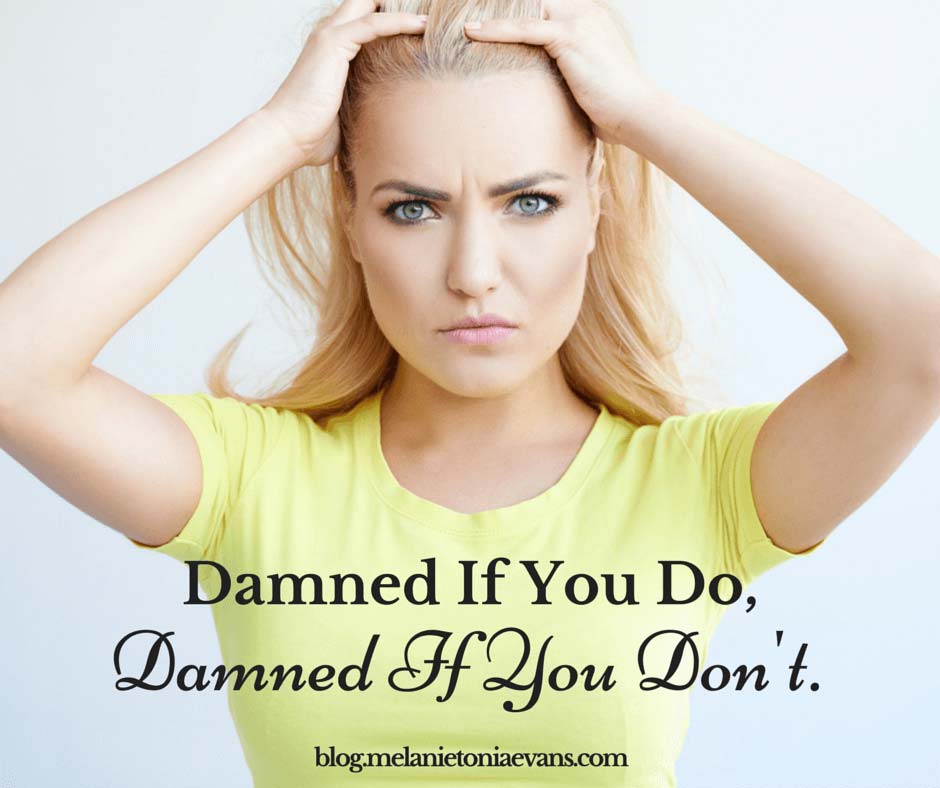 .
"What is narcissism and narcissistic leadership?
"Narcissistic individuals tend to be arrogant, self-absorbed, feel entitled and are hostile. They exhibit a high degree of self-love, believing that they are special and entitled to praise and admiration. However, this exterior is characterized by a shallow self-concept as they tend to view others as inferior to themselves often being insensitive and hostile towards others (Judge et al., 2009). They tend to interpret information with a self-serving bias and their decisions lean towards enhancing their own reputation rather than for the good of others.
"Narcissists seek social status through dominant behavior.
"Narcissism is associated with significant interpersonal problems and narcissists have a negative impact on others (Ogrodniczuk, Piper, Joyce, Steinberg, & Duggal, 2009). The research suggests that highly narcissistic individuals seek out social status via dominant behavior, are highly attuned to the behavior of others that threaten their own status and will respond aggressively if their status is threatened; this aggression helps regulate the self, their interpersonal field, and affect (Wright, Hopwood & Simms, 2015)."
Quotes from the below article:
.
*******
.
"Dark triad personalities — narcissism,

Machiavellian-ism

, and psychopathy — rely on manipulating other people as their source of power. They thrive off creating chaos for everyone around them, under the illusion of being a caring partner or friend.
"There's also a problem with what we expect these people to be.
"When you mention psychopaths, many people will imagine a murderer, rapist, or Hannibal Lecter type. The reality is a lot less dramatic. Someone doesn't have to have committed a violent crime to be diagnosed as a psychopath, and taking a lot of selfies doesn't make someone a narcissist.
"They still cause harm to others, but it's more likely to be the emotional and psychological harm that doesn't leave physical scars. That's why they can hop from partner to partner without leaving much of a trace of their destruction.
"Doctor of psychology and therapist Perpetua Neo spoke with Business Insider about how dark triad people slip through the cracks, and how our misconceptions can help them manipulate others.
"Here are 10 reasons dark triad people are so difficult to spot:
"They are not all Jack the Ripper………"
.
.

Quotes from the below article:
.
*******
.
.
*******
.
.
*******
.
Rodney Shortridge and family – Radio Host – Paranormal Investigator
.
*******
.
You can friend him at:
You can also visit his articles at the following:
mewe.com/i/stephenerdmann1
.
*******
.