**********
A similar article can be seen at: The 'Trick' is in the Stir! | The UFO Spotlight On… (wordpress.com)
"Alison Hayden, a QAnon believer running for California representative Eric Swalwell's seat in Congress, told me she is optimistic QAnon will bring 'cures for cancer' and halt 'technologies of light and sound manipulation that make us crazy and angry.' For a political outsider and conspiracist, Hayden's bona fides are fairly 'establishment.' She was educated at UC Berkeley and the London School of Economics before working in global finance at Citibank and Charles Schwab & Co. and becoming a district-level Republican delegate."
The above quote from the below article:
https://www.lamag.com/citythinkblog/qanon-gop/
*********
**********
**********
"It's not just that, like Europe for much of its history, these people have an unpleasant habit of blaming anything they don't like on the Jews. Medieval scholars would decide that Saturn is cold and dry, and then lay out how everything cold and dry is in some sense governed by Saturn. Conspiracy theorists, meanwhile, derive from Saturn's hexagon the outline of a cube, and then reason that everything cubical is a secret shrine to Saturn. If Muslims circle around a black cube at Mecca, and Jews plant one on their forehead with the tefillin, it must be because they are worshipping not God, but the final star. If the PlayStation game Mort the Chicken has levels that feature a lot of cubes, it can only be because 'sadistic manipulators are using the media to program and influence minds to accept the Antichrist system they are constructing.'"
The above quote from the below article:
https://theoutline.com/post/2382/the-sadness-of-saturn
**********
"In the course of their work, Archons frequently impersonate mortals, other spirits, and even figures of divine status. They are able to perfectly imitate the voices of any other thing in Creation, although they can sometime be unmasked by their awkward and inappropriate behavior. When in mortal form, Archons are fond of claiming to be 'from the government,' unless they are impersonating a trusted family member or lover. When Archons impersonate gods, or other spirits, they do so either to manipulate mortals into some course of action, or to directly undermine the power of a cult or religions that threatens to alter the Archon's inviolate plan of destiny.
"The Archons claim to be the first beings to exist, and that their ruler, the Demiurge, is the Creator himself. Naturally, they regard their work not as imposing an alien order, but purging the last traces of Chaos from Creation. The Angels, Devils, and Fairy Folk are all regarded by the Archons as actually being former Archons, duped and corrupted by the Demons. According the the Archons, the Demons themselves are nothing but the stray thoughts of the Demiurge, twisted into a false existence when they contacted Chaos, and infesting the Outer Darkness like vermin. When dealing openly with mortals, Archons sometimes refer to themselves by misleading terms such as 'The Cosmic Federation' or 'The Planetary Command.'"
The above quote from the below article:
https://engineoforacles.wordpress.com/2011/02/04/an-overview-of-the-cosmic-archons/
**********
He's a former QAnon believer. He doesn't want to tell his story, but thinks it might help
"Much of QAnon devotees' energy has in recent months flooded to false allegations that Trump had been robbed of an election victory. The QAnon-boosting attorneys Sidney Powell and L. Lin Wood led a failing pro-Trump attempt to overturn the election.
"The QAnon conversation online had pivoted from taking down a global cabal to targeting a more specific mission: "Stop the Steal." So when Trump invited supporters to Washington for mass demonstrations on Jan. 6, the day Congress was set to certify Biden's victory, researchers said pro-Trump agitators and QAnon believers saw it as a demand for action."
https://www.washingtonpost.com/technology/2021/01/13/qanon-capitol-siege-trump/
**********
************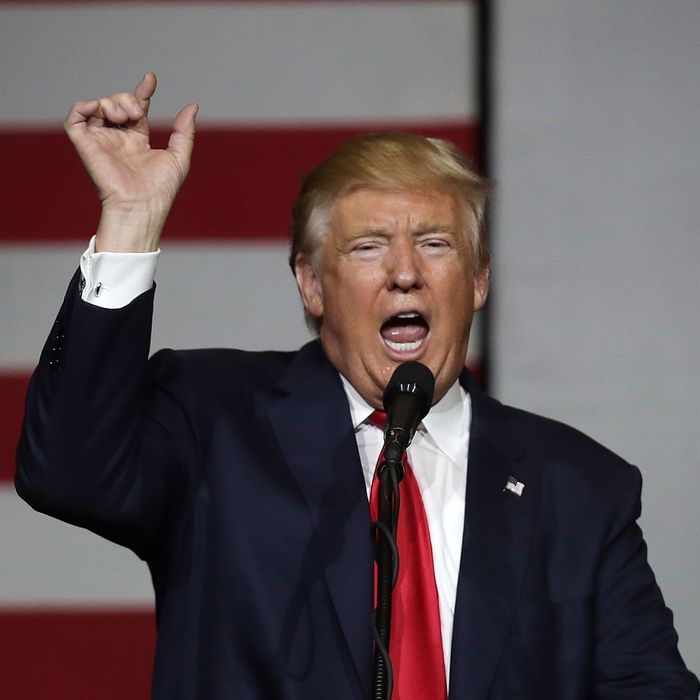 "'It's a global power structure that is responsible for the economic decisions that have robbed our working class, stripped our country of its wealth, and put that money into the pockets of a handful of large corporations and political entities,' Trump continued. 'We've seen this firsthand in the WikiLeaks documents in which Hillary Clinton meets in secret with international banks to plot the destruction of U.S. sovereignty in order to enrich these global financial powers, her special-interest friends, and her donors.'
"Thus, Trump reasoned, 'It's no coincidence these attacks come at the exact same moment, and all together at the same time as WikiLeaks releases documents exposing the massive international corruption of the Clinton machine.'"
Above quote from below article:
https://nymag.com/intelligencer/2016/10/trump-my-accusers-are-part-of-a-global-plot-to-end-the-u-s.html
**********
"The Christian Bible devotes only a few passages to the devil and does not describe his appearance. In Genesis the serpent who tempts Eve is strongly associated with Satan, but many theologians think the composition of Genesis predates the concept of the devil. Passages alluding to Lucifer's fall can be found in the books of Isaiah and Ezekiel. The Old Testament's Satan is not the opponent of God, but rather an adversary as exemplified by his role in the Book of Job. (See also: Halloween: costumes, history, myths and more)
"In the New Testament Satan has become a force of evil. He tempts Jesus to abandon his mission: "All these I will give you, if you will fall down and worship me" (Matthew 4:9). He is described as a hunter of souls. The First Epistle of Peter warns: "Discipline yourselves, keep alert. Like a roaring lion your adversary the devil prowls around, looking for someone to devour" (I Peter 5:8). By the Book of Revelation, Satan has become an apocalyptic beast, determined to overthrow god and heaven."
The above quote from the below article:
https://www.nationalgeographic.co.uk/history-and-civilisation/2018/10/horns-hooves-and-hell-devil-medieval-times
**********
"Fourth Reich
"Conspiracy theorists often use the term 'Fourth Reich' simply as a pejorative synonym for the 'New World Order' to imply that its state ideology and government will be similar to Germany's Third Reich or that globalists who plot on behalf of the New World Order are Jewish fascists. However, some conspiracy theorists take the research findings of American journalist Edwin Black, author of the 2009 book Nazi Nexus, to claim that some American corporations and philanthropic foundations – whose complicity was pivotal to the Third Reich's war effort, Nazi eugenics and the Holocaust – are now conspiring to build a Fourth Reich.
"Furthermore, conspiracy theorists, such as American writer Jim Marrs, claim that some ex-Nazis, who survived the fall of the Greater German Empire, along with sympathizers in the United States and elsewhere, given safe haven by organizations like ODESSA and Die Spinne, have been working behind the scenes since the end of World War II to enact at least some of the principles of Nazism (e.g. militarism, imperialism, widespread spying on citizens, use of corporations and propaganda to control national interests and ideas) into culture, government, and business worldwide, but primarily in the U.S. They cite the influence of ex-Nazi scientists brought in under Operation Paperclip to help advance aerospace manufacturing in the U.S. with technological principles from Nazi UFOs, and the acquisition and creation of conglomerates by ex-Nazis and their sympathizers after the war, in both Europe and the U.S.
"This neo-Nazi conspiracy is said to be animated by an 'Iron Dream' in which the American Empire, having overthrown its Zionist Occupation Government, gradually establishes the Fourth Reich, formally known as the 'Western Imperium,' a pan-Aryan world empire modeled after Adolf Hitler's New Order and the religious aspects of Nazism, as the best hope for the survival of Western civilization under the threat of the Judeo-Masonic conspiracy. Conspiracy theorists therefore see history as a 'war between secret societies' for control of a New World Order."
Above quote from the below article:
https://evil.fandom.com/wiki/New_World_Order
**********
CONTROVERSIAL TOPIC ALERT! WARNING WARNING!
Independent Journalists Stephen Erdmann and Omar Faizi join Greg to discuss (and debate) the hidden history of secret societies, Earth's true origins, why all religion is false, and the horrendous acts of abuse throughout the centuries.
Who are the Illuminati? Why were they formed?
What is the battle between Dark and Light?
Is QAnon for real?
And most importantly…is there proof of any of it?
Greg wanted to know.
This is a polarizing episode that will certainly shake up your foundational beliefs about the people and institutions you take for granted.
Be warned.
Learn more about Stephen's work here: https://wordpresscom507.wordpress.com/
For more of Omar:
His event on Feb 20th: https://www.eventbrite.ca/e/saturn-moon-matrix-expose-workshop-tickets-137211329781?fbclid=IwAR0yuQMnaLEoJPLxYvYypmyVrw5gXuAp-LoBu0CxTARImaLv_laEvlc4Cg8
Watchers Talk on YouTube: https://www.youtube.com/channel/UCRT6vstUj2Xecvfk6Uf1SxA?fbclid=IwAR1glLLVDs7D0po7gLGSkQ9cMcmBdM_tW37F4XbFFBgida9ZpIdyf0UcuVk
Watchers Talk Podcast: https://anchor.fm/watchers-talk?fbclid=IwAR1X4ujpHHU0XB9NaCaTIH8Yi-YSmGfwMkkTv17uAU7xdIRIiPFFkIQBDOc
Observing Humanity Outside The Cube Facebook Page: https://www.facebook.com/Observing-Humanity-Outside-Of-The-Cube-301444403810857/
Observing Humanity Outside the Cube Facebook Group: https://www.facebook.com/groups/watcherskiziuzinommo
If you enjoyed this podcast, please leave a review! even a sentence can help! Please go to ratethispodcast.com/openloops
**********
"The central theme developed in this book is that psi, the paranormal, and the supernatural are fundamentally linked to destructuring, change, transition, disorder, marginality, the ephemeral, fluidity, ambiguity, and blurring of boundaries. In contrast, the phenomena are repressed or excluded with order, structure, routine, stasis, regularity, precision, rigidity, and clear demarcation. I hesitate to offer this very general statement because, by itself, it will almost certainly be misinterpreted; much of the book is devoted to explaining it. I will present some brief examples here.
"When entire cultures undergo profound change, there is often an upsurge of interest in the paranormal. During the breakup of the former U.S.S.R. there was an explosion of paranormal activity throughout eastern Europe. Healers and psychics featured prominently in the media. This should not have been a surprise because anthropologists have shown that the supernatural has figured in thousands of cultural revitalization movements.
"Numerous mystics have displayed extraordinary paranormal powers, but many of them were outsiders, marginal characters whose lives were exceedingly odd. St. Francis of Assisi performed many miracles, but he was mistrusted by church authorities and caused them many headaches."
The above quote is from the below article:
http://www.tricksterbook.com/Intro.htm
**********
A similar article can be seen at: The 'Trick' is in the Stir! | The UFO Spotlight On… (wordpress.com)
http://www.open-loops.com/podcast/the-hidden-history-of-the-illuminati-with-stephen-erdmann-and-omar-faizi/?fbclid=IwAR3Tklv0yWOzbyKifHSqOAClGkXClLOrOLInHuh_tTjCA1jcInRpLeP7nbk
http://www.open-loops.com/podcast/the-hidden-history-of-the-illuminati-with-stephen-erdmann-and-omar-faizi/?fbclid=IwAR0DqZYXUM74qPcxR19KDKzON-DHBAm8pEY9X-cDyzc5ssHmkWCD36gMf7I
Steve Erdmann – Independent Investigative Journalist