.
THE BATTLE FOR YOUR MIND!
Presented by Watcherstalk.com and Omar IAmone
.
*******
.
(Click or tab on the below link to hear the mentioned show)
.
https://www.youtube.com/watch?v=iJ4prI2CItc&feature=youtu.be&t=138&fbclid=
.
.
*******
.
*******
.
.
.
*******

.
"In April 2008 NASA partnered with GEOFF brown and machine to machine intelligence (M2Mi) corp … to develop 5G communication technology, In an article by the EMF guru consultancy in the UK dated March 13, 2017 – Titled: 5G telecom radiation the perfect tool to mass modify human brain waves waking times.
"He stated that the FCC works purely on behalf of the telecoms industries in granting them access to the airwaves no more and no less."
The quotes are from the article below:
.
.
*******
.

.
"The corporate-military-industrial complex is in the process of deploying — upon all civilians — millimeter-wave technology linked to weapons programs. The realization of this agenda is progressing toward mainstream awareness, and people are fighting back.
The quote is from the below article:
.
*******
.
This lady investigated for herself and found a number of patents on the books for Mind Control
.
.
********
.
.
.
********
.

"I have just called the wife of Boer Oudman in Groningen and told her about testing the G5 network in North Groningen. The cows in her barn are all together (and also at 5 neighboring farms), at exactly the same time in complete panic, begin to sweat, stand fearfully in a corner and almost kill each other. And all this exactly at the same time in 5 neighboring farms. My conclusion is the technicians at the G5 test station in Loppersum. Falcon at the farms test the frequencies. THIS MUST BE KEPT AGAIN? And we absolutely must prevent that 5G network ever comes. Farmer Oudman was very happy with my call and had already heard from more people that it could have to do with testing the G5 network. All support is welcome. written by Kees van Boxtel. 
"If the cows are running out of this, what will it do with our bodies?
"Will you help spread this message by sharing it?
"Time that more people know this."
Quotes From the Below Article:
.
.
********
.
.
"Cell towers emit nonstop 24-hour microwave radiation. This radiation cannot be turned off and significant research shows increased cancer, sleep problems and neurological effects in residents who live near cell towers. Such high power devices have no place near our homes, schools or parks.
"Cell Towers Often Have Emissions Far Higher Than Federal Guidelines. 
"Juhi Chawla is former Miss India and a top  Bollywood actress. When she found cell tower antennas near her home she began to learn about the issue and is now one of India's top Technology safety advocates. She is also fighting hard to stop WiFi in schools. The radiation beams are highest within .25 of a mile around a tower. 
"A lot of people are waiting for Martin Luther King or Mahatma Gandhi to come back – but they are gone. We are it. It is up to us. It is up to you. _____ 
"Marian Wright Edelman."
.
Quotes

 from the below article:
.
*******
.
.
"It is consistent, an emerging science that shows people, especially children who are more vulnerable due to developing brains and thinner skulls, are being affected by the increasing exposure to wireless radiation.  In September 2010, the Journal of the American Society for Reproductive Medicine-Fertility and Sterility reported that only four hours of exposure to a standard laptop using WiFi caused DNA damage to human sperm.
"In December 2012 the American Academy of Pediatrics, representing 60,000 pediatricians, wrote to Congress requesting that it update the safety levels of microwave radiation exposure especially for children and pregnant women."
Quote from the below article:
.
*******
.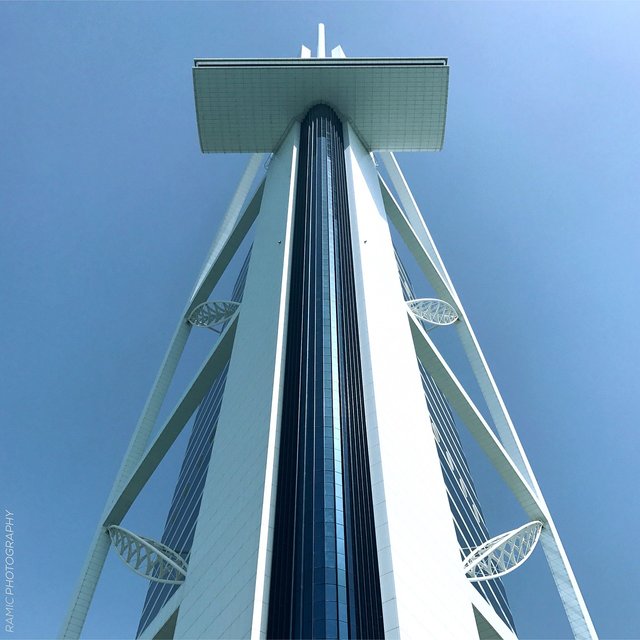 .
"#2 – EFFECTS ON THE SKIN
"The biggest concern is how these new wavelengths will affect the skin. The human body has between two million to four million sweat ducts. Dr. Ben-Ishai of Hebrew University, Israel explains that our sweat ducts act like 'an array of helical antennas when exposed to these wavelengths,' meaning that we become more conductive. A recent New York study which experimented with 60GHz waves stated that 'the analyses of penetration depth show that more than 90% of the transmitted power is absorbed in the epidermis and dermis layer.'
"The effects of MMWs as studied by Dr. Yael Stein of Hebrew University is said to also cause humans physical pain as our nociceptors flare-up in recognition of the wave as a damaging stimulus. So we're looking at possibilities of many skin diseases and cancer as well as physical pain to our skin."
Quotes from the Below Article:
.
*******
.

.
"'Since skin contains capillaries and nerve endings, MMW bio-effects may be transmitted through molecular mechanisms by the skin or through the nervous system,' Dr. Moskowitz writes on his blog.     
"He also told Daily Mail Online that he's concerned that '5G will use high-band frequencies, or millimeter waves, that may affect the eyes, the testes, the skin, the peripheral nervous system, and sweat glands.'
"'Millimeter waves can also make some pathogens resistant to antibiotics,' he added. 
"Dr. Moskowitz is not alone in apprehensions. 
"The International Society of Doctors for the Environment, its subsidiaries in 27 countries and more than 200 doctors and scientists are all calling for a stop to be put to the rollout of 5G, 'due to concern that 5G radio frequency radiation will have adverse health effects,' Dr. Moskowitz says. 
"So far, their warnings have gone unheeded." 
Quotes are from the below article:
.
*******
.
"According to Claure, '5G can perform up to ten times faster than the current 4G networks and enable a tremendous boost in data speed, meaning content that takes minutes to download now will be available in a matter of seconds.' Because 5G will rely on large blocks of contiguous high-band commercially deployable spectrum, Sprint's unique and generous spectrum portfolio (the most of any domestic carrier) could make Sprint the best positioned to lead in developing the network of the future.
"A challenge with higher frequency signals is that they don't travel as far as lower frequencies, so multiple input and output antennas (MIMOs) will need to be used to boost and multiple signals anywhere 5G is offered."
Quotes are from the below article:
.
*******
.

"5G The Ugly!
The deployment of 5G may make the surveillance state a reality. Smart sensors and devices will be everywhere. Policing of neighborhoods could impact privacy and individual human rights.

Smart weapons and autonomous killing systems will be enabled by 5G making war unrecognizable and even more inhumane.

The workforce will be further squeezed by smart machine replacements as more robots make repetitive jobs done by humans go the way of the Dodo.

Existing system security will no longer be adequate requiring new encryption and network resilience protocols and countermeasures.

With smart machines able to communicate with each other will the deployment of 5G bring on Skynet?"

.
Quotes from the below article:
.
*******
.
5G will result in a massive increase in inescapable, involuntary exposure to wireless radiation
.
"Regulators have deliberately excluded the scientific evidence of harm
"Stakeholders thus far in the development of 5G have been industry and governments, while renowned international EMF scientists who have documented biological effects on humans, animals, insects, and plants, and alarming effects on health and the environment in thousands of peer-reviewed studies have been excluded. The reason for the current inadequate safety guidelines is that conflicts of interest of standard-setting bodies 'due to their relationships with telecommunications or electric companies undermine the impartiality that should govern the regulation of Public Exposure Standards for non-ionizing radiation.'  Professor Emeritus Martin L. Pall lays out the conflicts of interest in detail, and the lists of important studies that have been excluded, in his literature review."
.
Quotes are from the below article:
.
*******
.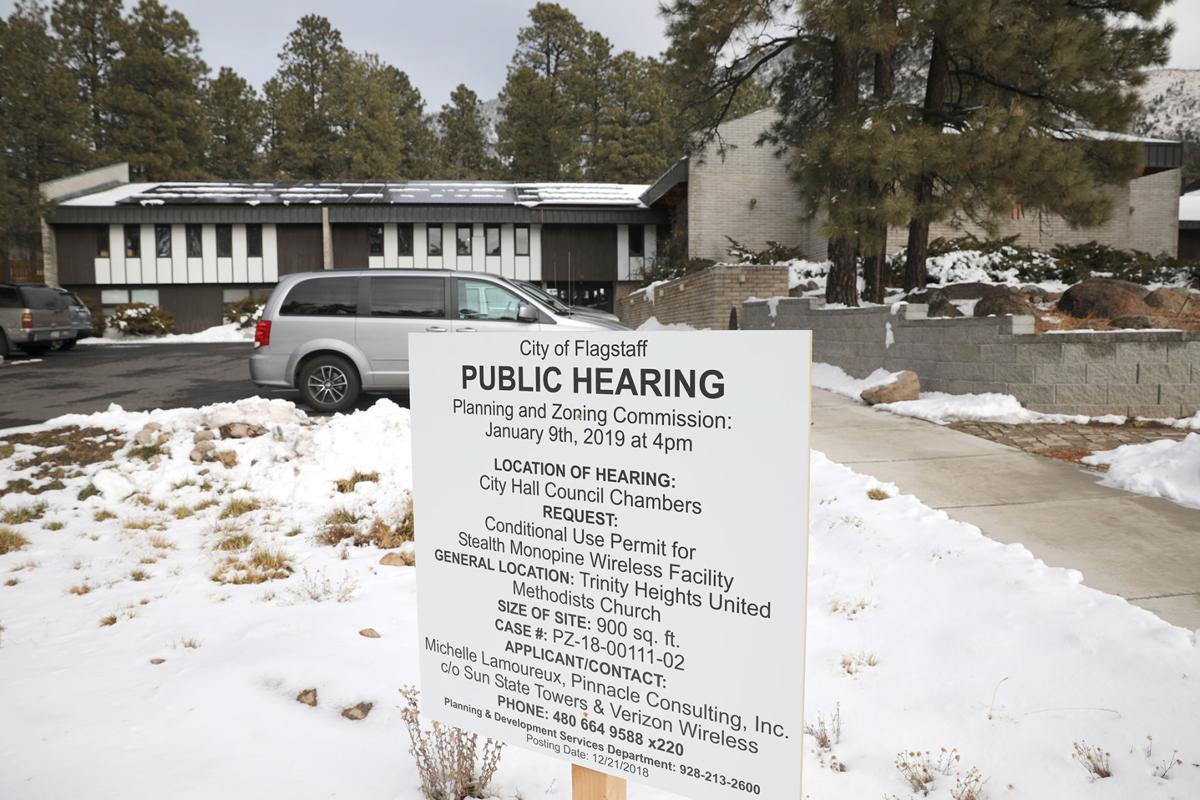 .
"Flagstaff's planning and zoning commission decided against making a decision on whether to approve the construction of a new cellphone tower planned for a forested area behind Trinity United Methodist Church.
"The proposed tower has proven to be controversial among nearby residents, but the public's concern wasn't the reason the commission held off on making a final decision."
Quotes from the below article:
.
.
*******
.
.
"Dr. Devra Davis at San Francisco's Commonwealth Club of California in which Dr. Devra Davis and her medical colleagues show why cell phones and other wireless devices pose serious health risks to you, your ovaries, your sperm, your breasts, your brain, and your babies."
Quote from the below articles:
https://ehtrust.org/cell-tower-proposed-near-home-childs-school-need-scientific-resources-health safety/
.
*******
.
.
"According to Wikipedia, the World Health Organization or WHO has classified mobile phone radiation on the IARC scale into Group 2B – possibly carcinogenic (cancer-causing). That means that there 'could be some risk' of carcinogenicity, so additional research into the long-term, heavy use of mobile phones needs to be conducted."
The quote is from the Below article:
.
*******
You can friend him at:
You can also visit his articles at the following:
.
.
Steve Erdmann, Investigative Journalist
.
*******