.
18664568_1188280997966056_7981715109726095693_n
.
Steve Erdmann, Robert Morningstar, Scott Teeters On Bill Cooper and Mysteries 
.
(Click , tab or copy the link  to start the radio program) 
.
Robert Morningstar
Scott Teeters
Steve Erdmann
.
.
*******
.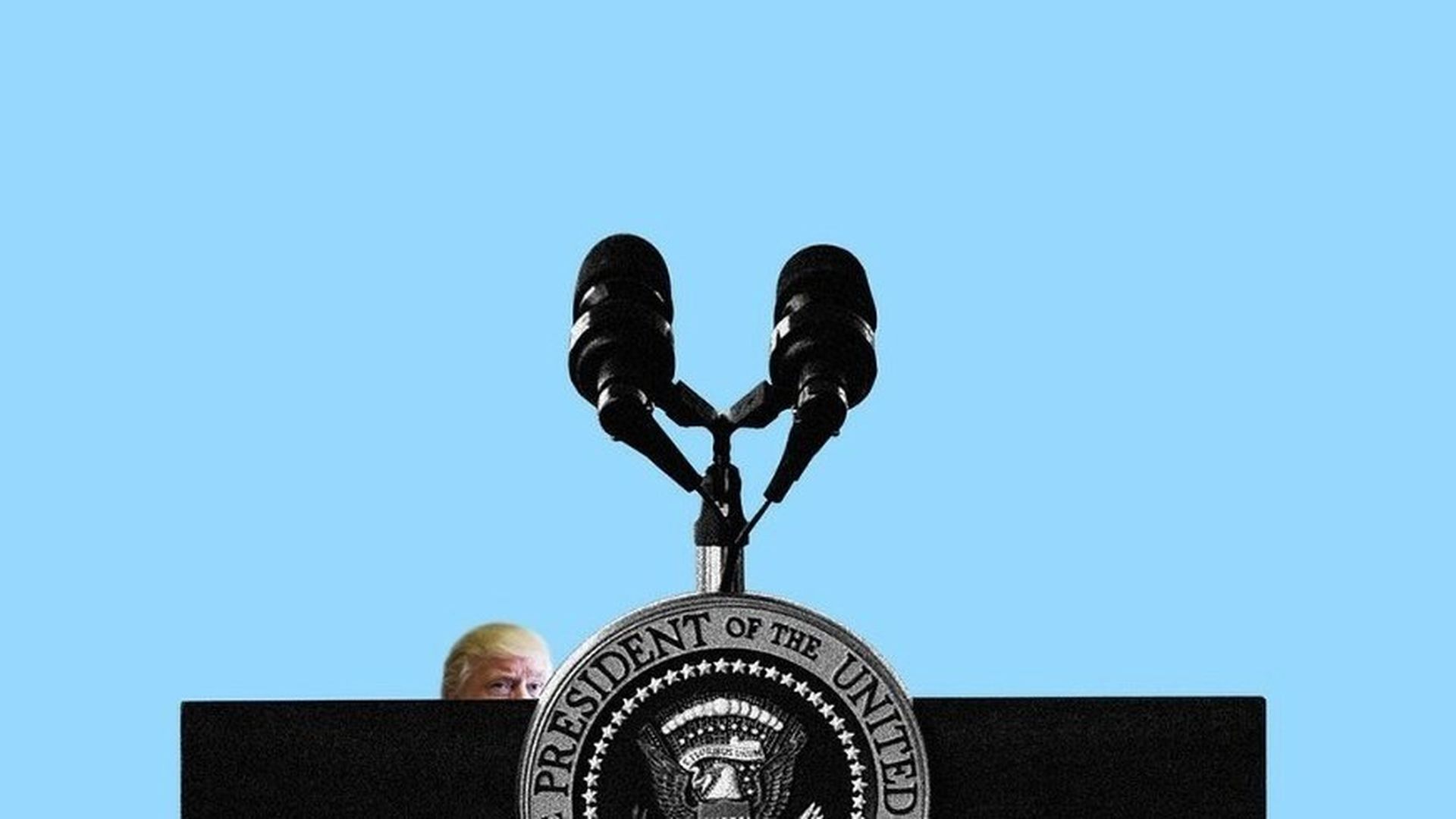 "Be smart: For all the chaos and catastrophe of this epic year, the national and global economies are in a rare synchronized recovery, and the world hasn't faced the kind of transcendent crisis it could next year: a Middle East conflagration, a terrorist spectacular, or a hot confrontation on the Korean Peninsula or in the South China Sea.
Quote is from the below article:
.
.
*******
..
"We are living in abnormal times. The global liberal order is in an advanced state of meltdown. And as the world rapidly shifts from a uni-polar to a multi-polar reality, the international system itself is exposed to profound instability. If the situation is not handled with extreme care, the potential for a major collapse is real. The question is whether our world leaders are capable of fully understanding what is happening in real time and can muster the collective action to set new rules of the road."
Quote from the below article:
.
*******
.
.
"At the top of that list is the president himself. In a text message sent to supporters, the Trump 2020 campaign said: 'Dems raised millions off a lie. Now we FIGHT BACK!' Separately, Trump has accused top FBI officials of 'treason.' Among other individuals excoriated by Trump, former FBI boss James Comey was dubbed a 'terrible guy,' and former CIA boss (and an admitted supporter of the Soviet-controlled Communist Party USA in the 1970s) John Brennan was slammed as a 'sick person.' House Intelligence Committee Chairman Adam Schiff, meanwhile, was slammed by Trump as a 'sick person,' while the chorus in Congress and beyond demanding his resignation continues to grow. Trump has also lashed out repeatedly at what he calls the 'criminal Deep State.'
"Perhaps more importantly, following the end of Mueller's investigation, Trump again said there was 'treason' — potentially a capital offense — going on in what had transpired. 'There are a lot of people out there that have done some very, very evil things, very bad things — I would say treasonous things — against our country,' the president told reporters, without specifying exactly who he was talking about. "And hopefully people that have done such harm to our country — we've gone through a period of really bad things happening — those people will certainly be looked at. I've been looking at them for a long time."
Quotes from the below article:
.
*

******
.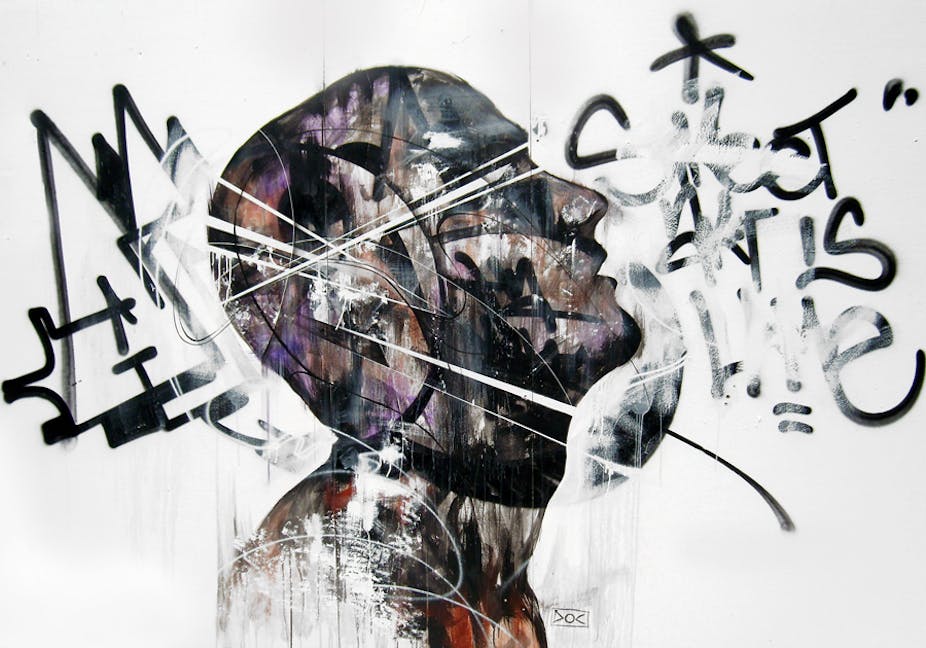 .
"Plenty of extreme wrongs, including atrocities committed during war, are performed by comparatively ordinary people rather than by psychopaths. Since there are many examples of inexcusable extreme wrongs, we ought to conclude there are many evil actions. In this sense, evil is real."
Quote from the below article:
.
*

******
.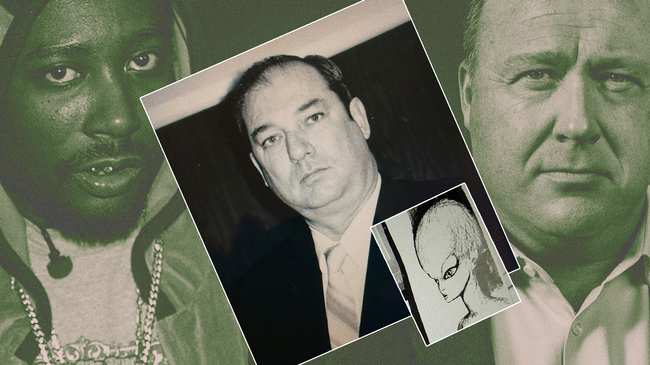 .
"Everybody's talking about the word freedom. [But] what exactly does that mean? What does it mean to be free? He was somebody who was obsessed with this idea, but he didn't feel free. He felt imprisoned even when he wasn't in jail, which is, I think, the reason why he got so popular among prisoners. He had a real sense of being in prison—this idea that people are watching you and trying to keep you from getting to be a free person.
"Most people would call this paranoia in the clinical sense, but it was a global paranoia [and] most people feel it. You feel it most extremely when you're in a situation where you actually are confined. Cooper was looking for the reasons why he felt confined even though he was living in America, supposedly the bastion of freedom. This became a search for him. I'm not trying to set him up as somebody who was an honest speaker, because he cut a lot of corners and said a lot of stuff that wasn't true.
"He sense [was] 'freedom is the most important thing I'm seeking, [so] why don't I feel free?' That was the thing that he really was concentrating on. I think that all this stuff with the Illuminati and the flying saucers and all this kind of stuff was his different reasons for why he wasn't free, and why he was being kept from actually being a free human being. If he was just a huckster and full of shit all the time and trying to put things over on people, I wouldn't have been interested enough to go through the whole thing."
.
*******
.
.
"Within a few minutes, however, they all became excited when it again rose from the water and tumbled up into the cloud layer. At about the same time a crew member below queried the bridge about a radar contact at the same range and bearing. Sonar also reported strange echos. The OOD called for the Captain to come to the bridge at that time. He also called for the camera to be sent to the bridge. The Captain arrived on the bridge within 2 minutes and the Chief Quartermaster was right behind him with the camera. At about the same time the object emerged from the clouds and fell down into the ocean. All five men witnessed this. The QMC took pictures as it rose up into the clouds and then back down into the ocean once again. The five men watched for quite a while longer but nothing else happened. Soon the sub had moved out of visual range and the Captain told all witnesses that they were never to discuss what they had seen with anyone under any circumstances. He stated that the incident was classified information. The Captain then went below and sent a radio msg. There was no doubt as to what we had seen. It was a metal craft with machinery on and around the outside of it. It appeared to have windows or lenses placed around its perimeter. It made no noise that we could hear. It did not disturb the subs electrical systems nor did it affect the gyro compass. It looked very much like a round flying 'ship' as in sea going ship. It had the shape and form of a saucer with a bowl inverted in the saucer and it was huge. 'I will never forget it as long as I live.'"
.
Quote from the below article:
.
*******
.
.
"The author Ms Gibson here lays out – beautifully – the rationale for Operation Paperclip, and the fact that these two separate articles came out in November 2005 kind of indicates that whoever controls the press these days is kind of 'okay' with the American people finding out about the Nazis working on US soil – 60 years after the fact. But are you beginning to understand now, that under no circumstances could that information be let out in 1947? What if you had just lost two sons fighting the Nazi's – how would you react in 1947 to finding out they're living in the United States and eating well on your tax dollars? All that I have just read introduces a topic I'll be getting back to later… that these Paperclip scientists were not only brilliant when it comes to technology, but were both adept at and willing to perform experiments on human test subjects, specifically, she said, 'to determine what pilots could withstand.' I'm just warning you now that this lecture is going to take a very dark turn shortly.
"This is a January 1946 document from Mike Heiser's website. It originates from – of all places – looking at the top right, Wright Field, Dayton Ohio .. Again, the Wright Field connection, where the Roswell debris wound up. I've added the red text so you can read the small type of the report's title –  .. It's unclassified now, but this is the actual cover page of a document that proves the United States "Air Corp" had a working knowledge of the German Flying Wings Designed by the Horten Brothers, and was authorized to begin work on them here in the US.
"NEPA (Nuclear Energy for Propulsion Aircraft) – This program focused on developing nuclear energy for the propulsion of aircraft.  One of the significant obstacles with achieving the project goal was shielding pilots from radiation.  Another problem was constructing a reactor light enough and small enough for an aircraft.  A sub-problem for the testing involving the protection of occupants from radiation was that, eventually, human occupants would have to be put at risk.  Redfern argues that, in the wake of the 1947 close of the Nuremberg trials—which called for the end of human experimentation—those involved in our testing program felt rushed to gain official permission to use human subjects.  Attempts were made to procure legislation allowing human experimentation.  Documentation indicates that, eventually, prisoners and mental patients from U.S jails and institutions were used, along with dead bodies snatched from morgues and hospitals without consent of surviving kin. This body snatching program was dubbed Project Sunshine.  Of particular relevance for Redfern's thesis is the documentary evidence that certain 'specimens' were procured from Formosa, home of Unit 731.
"The intersection of all the above offered by Redfern can be briefly described as follows.   Roswell was a PAPERCLIP screw-up.  The 'UFO' was in reality a wingless craft launched from a U.S. base in the southwest via a high altitude Fugo balloon. These craft were occupied by either a Japanese crew (no one over five feet tall) or human unfortunates being utilized for testing purposes.  Two or more of these craft crashed at Roswell and other nearby locations, explaining the multiple site / multiple date problem pointed to by skeptics as conflicting (and therefore unreliable) testimony.  The bodies were human, but physically unusual to those who discovered them.  The victims were small, perhaps oriental, or perhaps unfortunates who suffered from progeria or Turner's syndrome (which involved baldness, enlarged head, and even polydactylism).  The UFO explanation was floated to the public to deflect attention away from the fact that Nazis and other Japanese war criminals were on our payroll.  After the late forties, the UFO scenario proved useful for misdirecting the Soviets, and so the myth was continued.
"It took some pretty courageous people, thinking really outside the box, to even go on record as considering that the Roswell wreckage might be from another world. Anybody willing to think outside the box on this event for even the first 50 years of the cover-up, has always done so at the risk and personal expense of extensive ridicule – especially from their peers and family. The witnesses who have come forward over the decades and the researchers who have affiliated their good names with these stories are to be commended for their courage, in most cases, I'd say.
"But I'm also finally suggesting that this proverbial box that people have been thinking outside of all this time, is today much larger than we ever previously thought."
Quotes from the blow article:
.
*******
.
.
"It came out in the January 1944 issue of Amazing Stories. Palmer's intuition had been right—reader reaction was overwhelming. Thousands of letters poured into Palmer's office, some ridiculing Shaver's etymological fantasies, some quarreling with them. But most declared Shaver to have been right on the money.
"Palmer had challenged his readers to 'apply the formula to more of these root words, and let us know the percentage that make sense. … Our own hasty check-up revealed an amazing result of 90% logical and sensible!'  They took up the challenge, in droves.  A truly amazing response, to a modest (if preposterous) little essay on philology, which stirred up a mass excitement that no tale of interstellar adventure could have matched.
"The Shaver Mystery, as it unfolded in subsequent issues of Amazing Stories, was a mythology of primordial Earth, which Shaver and Palmer called 'Lemuria' or 'Mu.'  It was a myth of prehistory–not, however, the conventional prehistory of dinosaurs and ice sheets and woolly mammoths, and its 'cave men' weren't primitives dressed in animal skins. They were an advanced technological civilization, inventors of extraordinary machines to prolong life indefinitely and to intensify its pleasures (notably sexual) beyond modern imaginings.
"Fleeing the toxic rays of our dying sun–dying even then–these 'Lemurians' had abandoned Earth's surface for an elaborate network of subterranean caves, to which they transferred their civilization. Eventually they abandoned this planet altogether, seeking a newer and healthier sun somewhere out in space. They left behind them their 'abandondero,' 'dero' for short, who degenerated into a race of perverted dwarfs, stupid to the point of idiocy, addicted to the sexual pleasures of their stimulation ('stim') machines and to the sadistic delights of torturing non-dero creatures. Such as the unwitting surface dwellers of Earth, namely ourselves.
"The quotes I've given above, and others in Nadis's and Toronto's books, suggest to me that Palmer genuinely believed the two mysteries were connected, the goings-on under the earth bound up with those in the skies. So intimately connected, that the coming of the saucers could serve as proof (in some manner never specified) of the truth of Shaver.
"Just how Palmer understood this link is less clear to me. It seems to me highly significant, as I've said, that Shaver saw no connection at all. Although he lived until 1975, far into the UFO era, there's no reason to think Shaver ever took the smallest interest in UFOs. His only recorded involvement with Kenneth Arnold was when he invested in a uranium mining company of Arnold's, which Arnold had promised was a sure thing.  (Shaver never saw that money again.)
"The Shaver-saucer bond surely lies somewhere in Palmer's conception of mystery.  Toronto points out that it was Palmer, not Shaver, who coined the term Shaver Mystery, for something which at first sight seems more like a mythology to be believed in than a mystery to be solved."
.
.
Quotes from the below inks:
.
.
The Deep State – when did it begin – where does it End?
.
*******
.
Steve Erdmann – Investigative Journalist
.
*******
.
You can friend him at:
You can also visit his articles at the following:
mewe.com/i/stephenerdmann1
.
*******