The Slave State
.
Traveling the Corridors and Reality of Time
.
.A
"Coming March 10 to The Paracast (www.theparacast.com): Gene and Randall are joined by long-time paranormal researcher Stephen Erdmann, someone who has active in these fields since the 1960s. He brings along a lifetime of studies of our strange world with a major focus on UFOs and possible conspiracy theories. In some respects, it's a "blast from the past," as Stephen explores older cases and provides informed commentaries on the state of UFO research, and the possible meaning behind such events. He has also taken a special interest in possible government surveillance of individuals involved in UFO research, and alleged ongoing efforts to observe and control the populace."
THEPARACAST.COM
Gene and Randall are joined by long-time paranormal researcher Stephen Erdmann,…
GENE STEINBERG – CO-HOST OF THE PARACAST
Gene Steinberg of the Paracast.com
.
J. Randall Murphy, Paracast Co-Host
Owner of  ufopages.com
.
.
.
.
"Through various agents, such as Catharine Austin Fitts and Wired Magazine, thousands of individual witnesses, and other sources, Hall has come to discover different aspects of this clandestine and illegal activity: digital transfers, experimental electromagnetic control methods using 'ELF waves,[1] microwave technology (such as microwave 'guns,' heart-attack 'guns': he saw Bob Fletcher's shoulder blasted apart), Jim Jones connection to the CIA, Sonic

nausea-tors

, millimatter wave weapon (he has seen bodies dehydrated and shrunk to nothing), Zombie-guns, satellite microwave weapons, solar-powered 'blimps' housing this technology, LRAD acoustic weapons, miniaturized spy drones, Nano-implants, Mind Control, V2K (Voice to Skull), MK Ultra, Ionizing Radiation, Energy Directed Weapons, Gang Stalking, Psychic Warfare, Mass Entrainment, Light/Sound Programmable Media, Sexualized Hypnosis, Hypnotic Suggestion, Mass Hypnosis, and Satellite 'Death Ray' type beams to name a few out of  so many other technologies, designed, not for just catching spies, but, in the words of Hall, for 'control' of the general populace.'"
Quote from the below article:
.
*******
.
Joan Mellen on her book FAREWELL TO JUSTICE
.
*******
.
.
.
"It Floated Down Like Kleenex…Many people handled the strange metallic-appearing debris that littered Mac Brazel's ranch after the crash of the spacecraft. They were all astonished at the bizarre qualities of the small samples they managed to get their hands on. Major Jesse Marcel said '[There were] many bits of metallic foil that looked like, but was not, aluminum, for no matter how often one crumpled it, it regained its original shape. Besides that, they were indestructible, even with a sledgehammer.' William Brazel Jr. (son of Mac Brazel) said, 'The odd thing about this foil was that you could wrinkle it and lay it back down and it immediately resumed its original shape. It was quite pliable, yet you couldn't crease or bend it like ordinary metal. It was almost more like a plastic of some sort except that it was definitely metallic in nature. I don't know what it was, but I do know that Dad once said that the Army had told him that they had definitely established it wasn't anything made by us.' Don Burleson (Roswell researcher) said, 'Brazel set the object up at the base of a pinyon tree and suggested that they fire at it—which they did—with 30.06 deer rifles from a distance of about thirty feet, an easy target for experienced deer hunters. Mr. Croft (Phillip Croft, hunting companion of Mac Brazel) said that when the foil was hit, it spun a considerable distance up in the air and came floating down 'like Kleenex.' Upon examining the material, the men found that it showed no effects from having been hit—not even a dent, and certainly no tears or punctures.' The Battelle 'Second Progress Report' to Wright-Patterson is basically a review of Battelle's effort to develop just such a metal as was reported by the Roswell witnesses. Although there is no direct reference to the Roswell crash in the Report, there are so many personnel links and clues to ongoing UFO research at Battelle that there can be very little doubt that the document was a report on a contract with the AAF to duplicate the metal found at Roswell."
Quote from the below article:
.

.
"A report that bluntly and openly states 'this is material that was recovered at Roswell' will never be found. It is only through carefully reviewing the 'history of science' many decades later that these connections about the Roswell metal's history would be made. Only obscure footnotes found buried in military studies – coupled with sleuth work – would lead to the truth about the study of the Roswell metal.
"It now appears that much of the work on the Roswell debris was skillfully and conveniently 'folded into' military contracted work on 'traditional' aeronautical or naval metals engineering projects of the time. It was the perfect guise. Nobody would put 'two and two' together that this advanced materials work – actually inspired by Roswell – was anything 'special.' It would be seen as just 'part of the program.' Selectively 'farming out' portions of this work assured that nobody would make any 'connections.' The 'paper trail' on the study of the material could also be confused as 'normal military work' that they were 'already conducting.'
Quote from the below article:
.
*******
.
.
*******
.

.
"Hynek, the former U.F.O. skeptic, eventually concluded that they were a real phenomenon in dire need of scientific attention, with hundreds of cases in the Blue Book files still unexplained. Even many of the 'closed' cases were resolved with ridiculous, often infuriating explanations, sometimes by Hynek himself.
"'The entire Blue Book operation was a foul-up based on the categorical premise that the incredible things reported could not possibly have any basis in fact,' he wrote in the 1970s, when he was finally free to speak the truth."
Quote from the above article.
.
*******
.

.
"In the ensuing years, Moriarty increasingly became what is known as a 'debunker,' those critics that devoted their lives, as a protection against the destruction of society, to destroying modernistic and what they felt were New Age degeneracy.  Wild progressed to a fairly high extreme, seeing beliefs and modern theories as often a Fabian Communist Conspiracy. Some of his ideas, I could agree with, other ideas seemed too harmful, even though the cases Wild attacked seemed just as hurtful and infuriating. I've heard Wild refer to citizens several times as 'savages.' ('… [if the attack had] backfire effects [which] can occur if a message spends too much time on the negative case, if it is too complex, or the message is threatening.' [en.wikipedia.org/debunkers]). Ben Pile surmised: 'Far from seeking rationalism, skepticism is increasingly a search for authority…it indulges the same fantasies…skeptics and rationalists ought to be taking a look at their own ideas…we don't need a police force to protect us from bad ideas. We just need better ideas.'"
Quote from the below article:
.
*******
.
.
"High school basketball coach Bone was no believer in UFOs — at least not before the night of February 21 when with two team managers and three of his players he was returning home along U.S. Highway 60 near Ellsinore, Mo., about 20 miles south of Piedmont. They were in poor spirits after losing a crucial tournament game by seven points and were rehashing their defeat. Suddenly Bone, who was driving, noticed a "bright shaft of light beaming down out of the sky."
A few miles later as the car passed through the Brushy Creek area, player Randal Holmes noticed something else. "Look!" he shouted. "There's that thing we saw back on Highway 60!" Bone pulled over to the side of the road and the six piled out.
It looked like it was about 200 yards off the road hovering over an open field," Bone said later. (Investigators from the International UFO Bureau (IUFOB) of Oklahoma City later estimated the object probably was about 400 feet above the ground.) "it was impossible to determine the size or shape because of the darkness. Anyway, we saw four lights that looked like portholes: red, green, amber and white. We figured they were about three or four feet apart, all in a row."
"We just stood there and watched it for about 10 minutes," Cary Barks, another witness, added. "Then all of a sudden the lights went directly up in the air with absolutely no noise and just disappeared over a hill.
Quotes from the below article:
.
*******
.

Elsberry, Missouri
.
"I was continually looking at the fields which surrounded us and the sky. We were probably there a half hour or more when I noticed what I thought was a planet in the northern sky. Had that been there before? Then I realized it was moving toward us.  As it approached it began to descend. It passed over the fields directly east of our position and as it passed by, the cattle in the fields began to bawl. It was a symphony of cattle, a cacophony of sound moving like falling dominoes as the object passed over the animals. It was about 500 feet east of us and about 100 feet high as silhouetted against the trees. It was the size of a mid-sized American car. The exterior glowed orange red in color and had 'windows' showing a yellow light from inside. There was no discernible sound."
Quote from the below article:
.
*******
.
.
"Since it was first published in 1952, Jung's concept has increasingly filtered into popular culture, having found its way into the plot lines of TV shows, works of pop-fiction like The Celestine Prophecy, and the lyrics of rock groups like The Police. In more scholarly quarters, there have been attempts to shed light on this theory through classifying various types of coincidence, scrutinizing it in terms of statistical studies, or even explaining it through quantum physics."
Quote from the below article:
.
*******
.
.
.
"Arthur C. Clarke once wrote that any sufficiently advanced technology would be indistinguishable from magic," says Red Pill Junkie. "Perhaps he forgot to consider how any sufficiently advanced mentality would equally be indistinguishable from madness. In the search for the other by which to gauge our own self, what we're really hoping for is a mirror depiction of our own expectations only slightly ahead of us such that it may still be comprehensible. Yet a truly alien mind would be from our own earthly perspective, and by the definition of the word, crazy…carnivalesque hall of mirrors…." (p. 152). 
Quote from the below article:
.
*******
.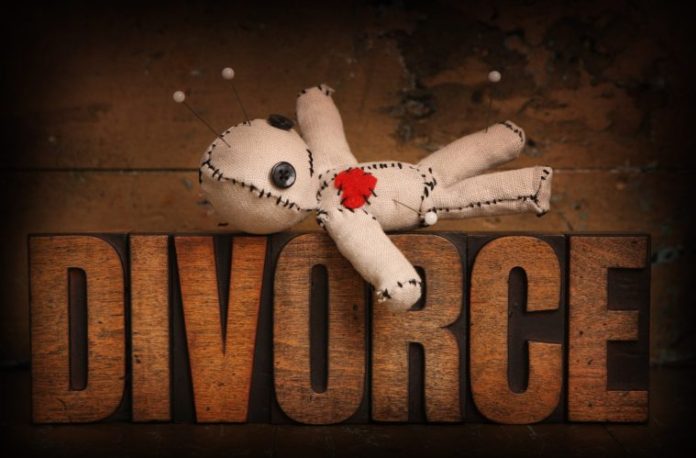 "Attorneys Have a Specific Set of Rules to Follow
"Attorneys have a specific set of rules to follow. These rules ensure that attorneys act in an ethical manner.
"In Paasman v. Paasman, a divorce filed in Superior Court in Connecticut (Case No. FST FA 14-40287), public record shows Plaintiff's Motion for Contempt: Discovery Order, Pendente Lite. It was filed by Rebecca L. Ciota, a licensed attorney and counsel for the First Plaintiff. The motion was filed in September of 2012.
"In paragraph 17 of the Motion, Ms. Ciota alleges that Broder & Orland violated Rule 3.4 of Rules of Professional Conduct. Ms. Ciota quoted several parts of the rule including how it was unlawful to obstruct a party's access to evidence and fail to be reasonably diligent to comply with a discovery order (remember all of those continuances asked for to produce financial documents?)."
Quotes from the below article:
In Four Parts
.
*******
.
.
.
*******
.
.
"As I have noted, America's deep state is something of a hybrid creature that operates along a New York to Washington axis. Where the Turks sometimes engage in unambiguous criminal activity like drug trafficking to fund themselves the Washington elite instead turns to the banksters, lobbyists and defense contractors, operating much more in the open and, ostensibly, legally. U.S. style deep state includes all the obvious parties, both public and private, who benefit from the status quo to include key players in the police and intelligence agencies, the military, the treasury and justice departments and in the judiciary. It is structured to materially reward those who play along with the charade and the glue to accomplish that comes ultimately from Wall Street. 'Financial services' might well be considered the epicenter of the entire process. Even though government is needed to implement desired policies, the banksters comprise the truly essential element, capable of providing genuine rewards for compliance. As corporate interests increasingly own the media, little dissent comes from the Fourth Estate as the process plays out while many of the proliferating Washington think tanks that provide deep state 'intellectual' credibility are similarly funded by defense contractors."
Quote is from the below article:
.
*******
.
.
.
"It reminds us of the story about the cub reporter who is sent to cover a routine meeting of the local town council. The reporter later returns to the newsroom without a story. When the editor asks why there's no story, the reporter responds: 'I couldn't get to the government building because a massive train wreck blocked the street.'
"A good reporter, or at least one who isn't hopelessly biased, would be able to see that the real story isn't the go-nowhere Mueller investigation, but the more troubling story of abuse of power by Obama administration officials to protect Hillary Clinton and then derail the Trump presidency."
Quotes are from the below article:
.
*******
.
.
CAVEAT EMPTOR Magazine – No. 9 – September-October, 1973
IwAR1tlU8KbxVanmfdIkObnIDvHBatzxtn-ePgCxQh-ffepDigLRBbRo_Vu2Y
*******
.

.
"Later, Herrington braces himself inside his trench over-coat as he leaves the building and heads into the increasing snowflakes and wind that lash against the down-turned brim of his fedora hat. He rehearses a mental mantra to himself: 'I only have a few more years to my retirement.' He sees how the unkind and inclement weather ensconces itself as compared to this time last year. He recalls that last March was rather warm and 'quiet'… the 'quiet before the storm.' He reflectively muses how a battle is taking place, not just of technology, but also, of the supremacy of power itself. The rules of the 'game' are increasingly complex and byzantine. Herrington is thinking of scientist David Bohm's comments in a book he is reading about the 'widespread feeling of helplessness and despair.'
"How sad and prophetic."
Quote from the below story:
.
*

******
.
You can friend him at:
You can also visit his articles at the following:
..
.
Steve Erdmann – independent Investigative Journalist 
.
.