.
PALE  HORSE RIDERS!
.
By:
.
Mark Jacobson, Steve Erdmann, Timothy G. Beckley, and Tim R. Swartz and the KCOR Staff
.
.
*******
.
.
Tina Marie Caouette, KCOR Programming Director, with Best Friend
,
*******
.
.
*******
.
THE PROGRAM ARE THE BELOW LINKS
(Click or tab on the link below followed by the YouTube version)
.
.
.
*******
.
Mark Jacobson  – Author and Journalist
.
*******
STEVE ERDMANN BOOK REVIEW AT THE FAR END OF THIS PANEL
*******
.
"Ultimately, you have to accept that Bill Cooper had problems. He was too awake, perhaps. He had a compulsion to share this knowledge with anyone who would listen, like the man with the sandwich board on a street corner screaming the world will end tomorrow. And so here we are, in 2018, with a conspiracy-spouting president who is, essentially, the most powerful man in the world, and who is so paranoid he thinks someone is hiding behind every rock and out to get him. And Trump's legion of followers shares their concerns about 'fake news' and that we aren't being told the truth. Bill Cooper knows exactly how they feel. In fact, Hunter S. Thompson, as I noted earlier, is credited for predicting the rise of Trumpism as far back as 1967, when he was promoting his Hell's Angels book. The Angels were marginalized and on the fringes of society. Suspicious of 'The Man,' just as many minority groups are in America. Sadly, when you look in the mirror of history, not much has changed, just the players. And in this book, Mark Jacobson has done a fantastic job of researching this phenomenon and Bill Cooper's key role in all of it – interviewing just about anyone who had something to say about the man and his conspiratorial legacy."
QUOTE FROM THE BELOW ARTICLE:
.
*******
.
.
"Now is the time, a minute to midnight, 60 seconds before enslavement, one last chance. Some citizens will rise, if only from not-quite‐yet‐atrophied muscle memory. They will shake themselves awake as their forebears once did at Lexington and Concord, heeding Paul Revere's immortal call. They will defend their homes, families, and the last shreds of the tattered Constitution, the most close‐to‐perfect political document ever produced.
"The vast majority, however, won't even get out of bed. Some will cower under the covers, but most will simply roll over and go back to sleep. They slept through life, so why not sleep through death?
"This is how it will be at a minute to midnight, according to Bill Cooper. At the End of Time, a broken clock is always right.
"These included the disclosure that 'the CIA and the military are bringing drugs into the United States to finance their black projects.'  Cooper also predicted that 'the rape of the Savings and Loans by the CIA is only the tip of the iceberg. At least 600 banks will go under in the next two years.' The current monetary structure, Cooper said, 'will be replaced by a cashless system that will allow the government to monitor our every action by computer. If you attempt to stay out of the system you will not be allowed to buy, sell, work, get medical care, or anything else we all take for granted.'"
QUOTES FROM THE BELOW ARTICLE:
.
*******
.
.
*******
.
.
"PREDICTION ZERO: In June of 2001, Cooper predicted the attacks on the World Trade Center. He also predicted it would be blamed on Osama Bin Laden.
"Turns out this one wasn't so crazy, which makes you wonder about the others…
"The first 10 are from one chapter of Behold a Pale Horse. Other chapters offer a bit more clarity on the Majestic 12 and the structure of some of the alleged secret societies pulling the strings. The book also contains an appendix that offers a variety of supporting documents. The Ghost Diaries neither endorses nor refutes any of these claims."
QUOTES FROM THE BELOW ARTICLE:
.
*******
,
Bill Cooper and Norio Hayakawa 
,
"( I say that there could be more to reality than just purely physical reality in this mysterious universe.   This could fall in the realm of religious or spiritual beliefs of each person.  I do not discount the religious concept of the existence of sentient paraphysical entities, both benevolent or malevolent in nature.  Some claim that malevolent, fallen paraphysical entities, also rather uncomfortably described as "demonic", could be materializing and de-materializing at will, posing as physical aliens to pre-selected observers and could be deceiving many.)
"When he first started giving lectures at UFO meetings and conferences (beginning in 1989), he insisted that one day he had witnessed a sub-merged disc-shaped object rising out of the sea while on a Navy ship during the time he was in military service.
"This claim has never been collaborated by any other witness except himself.
"But he had already included this story in the book.
"I am not saying that he did not see the disc-shaped object.
"He could have seen it.
"The bottom line is that by the time his book had become popular, he had long come to the conclusion that all UFOs are man-made objects created by the government.
"However, I disagree with his views that all UFOs are man-made objects.
"I also do not agree with Bill Cooper who said that the government has built man-made UFOs at Groom Lake/Area 51."
.
QUOTES FROM THE BLOW ARTICLE:
.
*******
.
.
*******
.
.
*******
.
.
.
*******
.
.
*******
.
.
*******
.
.
.

.
"The modern world is a nightmare, and the computer has kicked it into another realm," says Jacobson. "The big cultural shift was the Matrix movies; the endangered species is humanity, human nature is under assault, and we have to do something about it. When people get desperate enough they begin to think crazy things. Conspiracy is the American version of religious fundamentalism. Cooper was an intuitive guy about this mindset, which was why he was ahead of the curve. He had this vision of the future, and it didn't look good to him."
QUOTE FROM THE BELOW ARTICLE:
,
*******
.
,
*******
.
.
*******
.
Vlad  – the Impaler
.
*******
.
STIGMATA
(Presently defunct)
.
NUMBER FOUR
STIGMATA SUMMER 1978
ONE DOLLAR
PROJECT STIGMA REPORT ON THE CONTINUING
INVESTIGATION INTO THE OCCURRENCE 0F ANIMAL 

MUTILATIONS
"Change is an essential and integral aspect of existence, we would prefer to think that with all our revisions we are effectively progressing and evolving, as opposed to merely floundering about in disarray. This edition of STIGMATA was to be a 'July' issue, but is instead 'Summer 1978.' The 'Fall 1978' STIGMATA will be issued before Thanksgiving and will also cost $l.00. Do not subscribe to any issues beyond the "Fall 1978" edition, for reasons

explained

 below.
"To receive the 'Fall 1978' STIGMATA, send $l.00 (cash preferred, a receipt issued upon request) to: Project Stigma – P.O. Box 1094 – Paris, Texas 75460.
"The next STIGMATA may be the last, or at least it may be the last in the present format. Project Stigma is about to enter into a new

investigative

 phase, which will represent an intensification of our efforts, not a curtailment. These changes will hopefully be of great benefit to us as well as to all who are concerned with the problem at hand. Those who have already subscribed beyond the Fall 1978 issue will be assured of receiving the proper amount of issues after publication is resumed. There will be a temporary hiatus of several months while the new investigative initiative is put into operation. Sometime in 1979, a new publication will be issued – or a revised STIGMATA will appear. More details in the Fall 1978 STIGMATA.
"Those who have followed the mutilation situation will not be overly shocked to learn that these events persist. There are fairly 'isolated incidents' around the country, but the impervious assault has also been appearing in 'waves' in somewhat restricted areas – counties, for instance, like Rio Arriba in New Mexico, Benton in Arkansas and Lincoln in Missouri. The list is, as always, incomplete, merely representative rather than definitive. We ask our readers to advise us of any further mutilations. Don't assume that we know about all incidents, because we may not. Mutilations have occurred in the following areas in the period of July through October 1978: 
"Missouri ••• A wave of mutilations has transpired this year in Lincoln County, which adjoins Pike County, Missouri on the south (those fans of quirky nomenclature will note yet another Lincoln Co.in our chronology, plus a couple of Washington counties, not to mention Washington State). The mutilations and UFO activity around the town of Elsberry received considerable publicity this past summer. One could even purchase T-shirts proclaiming Elsberry to be 'Mutilated Cow Country.' At least half a dozen mutilations were reported in Lincoln County through August. Investigators David Perkins, Cari Seawell, and Bill Mcintyre were in Elsberry around the first of August. They found a witness who saw a UFO over a man's field the night before a mutilation was discovered there. A dog that had barked furiously at the approximate time of the UFO sighting later disappeared (Some animals do become agitated during UFO events and/or mutilation incidents; others become abnormally subdued – see 'Animal Reactions' in this issue)." 
QUOTES ARE FROM THE BELOW ARTICLE:
.
*******
.
The Elsberry Mute Flap
.
*******
Foley, Missouri – site of multiple UFO sightings and cattle disturbances in the 1970s.
.
Steve Erdmann (February 2019): This co-witnesses' rendered account, mentioned in the website below as part of a 'team,' differs somewhat from my private recollections, but most of that could be because investigators' attentions were divided into different things and directions at various times. Essentially, there is much mutual collaboration. There was, however,  no clear mention of the "north star" that stood stationary for the greater part of an hour and then started to arc around the tree line to come over the skywatch witnesses (I had shouted to the photographer to get ready to film it, but the photographer sadly explained he had used up the film from the previous filming till then [a classical incident in UFO sightings]). When the 'plane' come above us at about 80-degrees it 'crested' or changed its 'angle' to show it broadside, which appeared to be the fuselage lights much like a normal aircraft, but this craft did not appear to have 'wings,' at least not very discernable in the dark of night. The UFO was fairly silent; however,  I did hear a very low "whistling" jet sound as it went away. I later thought it demonstrated a red 'strobe' light that was visible.  The "'red" (mentioned as 'orange' ) objects seen earlier were seen to briefly circle a nearby microwave tower, which is not mentioned here.  Speculation ensued much later that the 'plane'  was some kind of  "stealth" craft or a "soundless helicopter" — none of which seemed to satisfy the circumstances.
The mentioned investigative team that went to one of several Elsberry, Missouri skywatches as outlined in the above interview is recounted at http://moufoflap.yolasite.com/.  The creators of that website have a heavy copyright prohibition of its contents, but apparently, it has been placed on the Internet for the public to go and see.
*******
,
"MISSOURI —  A veterinarian near Salem examined a mutilated goat whose blood had been drained and was possibly anesthetized with a needle into one of the arteries. The udder was removed by a single stroke of a very sharp instrument. There were no lacerations in the cut skin—and no blood was on the ground in the area. The butcher showed a high degree of animal anatomy."
QUOTE FROM THE BELOW ARTICLE:.
.
*******
.

Fox Run Road, Elsberry, Missouri
.
"Elsberry, MO
"Sighted on Thursday 01. June 1978
"Reported on Friday 03. November 2006
"Shape: Light | Duration: 20 minutes
"Source: NUFORC
"My family was visiting relatives in Elsberry during the time of the sightings and we witnessed the strange lights.  I was about 14 years old at the time and still remember the events quite clearly. One does not easily forget something like that. We were out fishing at one of the neighbor's ponds and it was getting pretty dark so we decided to head back to my uncle's house. When we got to the location where the truck was parked, somebody pointed out several small lights that seemed to be traveling in a criss-cross pattern back and forth across the moon. We started back home – I think we were traveling on Fox Run Road. My cousins, brother and I were all in the back of the truck and it seemed like the lights were following us. When we got to the house, we noticed a single bright light moving slowly from left to right just above the horizon and across the road from the house. It was probably a few miles in the distance. The light stopped and hovered for less than a minute. Then it got very bright and in a flash, it was gone. We could not detect any sounds. If there were any we should have been able to hear them in such a remote and quiet place. I remember my cousins talking about reported cattle mutilations the next day and how somebody had found branches with flies burned into them…"
Quote from the below article:
.
*******
.
,
"Since 1950, Missouri is fourteenth in the highest number of sightings of unidentified flying objects (UFOs), with 2,114 reports to the National UFO Reporting Center. Among the eight states bordering Missouri, only Illinois has more.  
"The statistics were revealed in the most extensive release of government UFO files to date. In January 2015, some 136,000 pages of declassified records from Project Blue Book, the renowned Air Force investigation of UFOs, were placed online.
"Project Blue Book, based at Wright-Patterson AFB in Dayton, Ohio, recorded 12,618 reports of UFOs between 1947-69.  Most were easily explained, though 701 are still listed as 'unidentified.'"
QUOTES ARE FROM THE BELOW ARTICLE: 
,
*******
,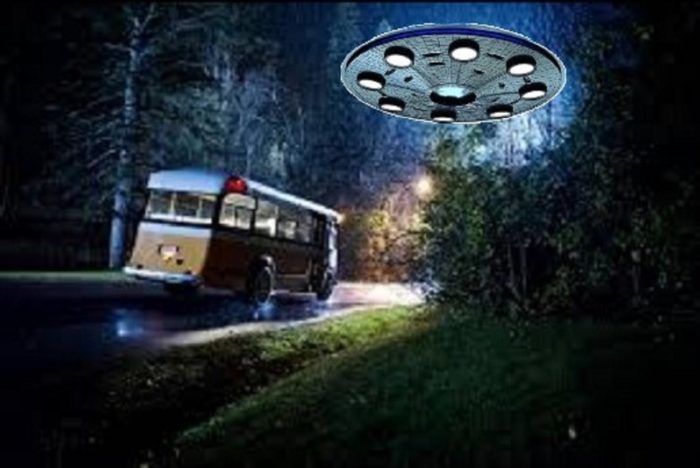 .
" 

Connections To The 37th Parallel?
"Whether it is coincidence or not is open to debate, but Piedmont sits on the 37th Parallel – the 37th degree of latitude. Some people refer to this latitude as a 'paranormal highway', including alien investigator, Chuck Zukowski. He claims to have undertaken investigations in over 1,000 paranormal cases, of which over 200 sit along this line.
"And he might have a point. Area 51 and the alleged Dulce underground base both sit on this line of latitude. As do several cattle mutilation cases in various spots through Colorado. In Taos in New Mexico, Zukowski would investigate a mysterious "humming" sound that residents claim has been audible since the early-1990s. Although not everyone can hear the anomaly, those that can claim it causes sleep disturbance, dizziness, and even intense headaches. Rumors apparently exist that the hums are the result of the construction of an underground facility of 'human-alien' intelligence.
"As well as the Piedmont UFO sightings, there are several other UFO incidents on record along with this line. The apparent UFO crash and retrieval of Cape Girardeau in 1941, for example. Or the Thomas Mantel incident, who some claim crashed his plane due to pursuing a UFO in 1948. More recent sightings have taken place along the 37th Parallel also."
QUOTES FROM THE BELOW ARTICLE:
.
*******
.                                                                                                                                                           
(ARTICLE CONTINUES ELSEWHERE OFF-SITE)
*******
.
President John Schuessler's  1968  Letter Below Officiating the Eight Founding Members of the UFO Study Group.
.
Five of the Founding Members of the UFO Study Group of Greater St. Louis
1967

.
Photos of the Founding members Steve Erdmann, August Hearst, Art Epstein, photos by David A. Schroth

.
An Original Meeting of Founding Members  – Left to Right, Steve Erdmann,  Art Epstein, Dave Schroth, Ray Nelke, August Hearst,  and Cliff Palmberg.  John Schuessler, the President,  is not in the picture.

.
Two Founding Members of the UFO Study Group,  Steve Erdmann and August Hearst
.
*******
.
THE PROGRAM IS THE BELOW LINKS
(Click or tab on the links below)
.
.
.
*******
.
.
*******
.
THE BATTLE FOR COOPER HILL
.
By:
.
Steve Erdmann
.
Copyright, C, Steve Erdmann, 2019
Small Quotes are Permitted Along with Full Credits by Reviewers and Journalists
.
.
"It was the same with America, home of the Republic conjured through the revolutionary alchemy by the Founding Father. The Constitution, the most sacred of texts in a world of false documents, was the law of the land, yet the freedom offered lay forever out of reach. Filled with unquenchable hope and mandated belief in its own goodness, the nation was riddled with savage history, nefarious, shape-shifting forces behind every smiling face. Things weren't what they seemed, not at all. It was a dichotomy that informed Cooper's overriding question, 'what is real? What's deception, what should we be paying attention to?  What is it that is driving us insane?'"  (p. 350: Pale Horse Rider.  Italics added for emphasis).
So veteran writer and journalist Mark Jacobson summarizes conclusively on the biography of "just an ordinary guy" Bill copper who somehow also became a "prophet," and radio airwaves "Shaman," a "super patriot," and a sailor battling (as are so many others) the New World Order and, as Cooper called it, "Mystery Babylon."
Under the skillful dialogue of Jacobson, various stages and vistas of Cooper's life are peeled back like the skin of an onion down to its core, ending with the death of the man at the hands of agents of Apache County Sheriff's Office (ACSO), on his doorstep, as prophesied by Milton William Cooper in one of his broadcasts on September 11, 2001, the morning of the infamous 9/11 attacks, coming true three months later.
Cooper was living under the threat of an arrest for a June 18, 1998 tax evasion warrant, and he hid fairly well in his "Cooper Hill" home in Eager, Arizona.
But Cooper's growth in his discovery of, what Cooper termed as "Mystery Babylon," intertwined with his earlier years as a sailor in the Viet Nam War, his adventurous uncovering of even "dangerous secrets, hidden information" (p.52), his twice being chased by a black Cadillac (ending in an accident which cost him the loss of his right leg).
Radio broadcasts called The Hour of the Time, and the stupendous success of his book, Riding a Pale Horse, opened a world of mysticism, deep intrigue and danger in ways most citizens can only imagine.
(PALE HORSE RIDER; WILLIAM COOPER, THE RISE OF CONSPIRACY AND THE FALL OF TRUST IN AMERICA, Mark Jacobson Blue Reader Press, Penguin Random House, LLC, 375 Hudson Street, New York, New York 10012, 2018, 375 Pages, $24.30.)
Milton William Cooper had said on his Hour of the Time broadcast that it didn't make a difference what religion you belonged to, or whether you believed in God, "it was a big battle between good and evil" that existed solely "in the minds of man," "some of it is real, some of it isn't," "what's real?" That question and its answer were what was driving us insane!  (p. 33)
.
A LEGACY OF SECRETS
.
Cooper served in 1971 under the command of Admiral Bernard A. Clarey, Commander in Chief of the U.S. Pacific Fleet and he held a "Top Secret, Q" clearance. He heard some puzzling things during his military careers, such as the clandestine bombing missions into North Vietnam and Cambodia. Clarey has a secret file, which Cooper taped into. Further was more evidence about the Gulf of Tonkin attack, troop death counts, and corruption in the South Vietnamese government. These and other secrets caused Cooper to become "morally shocked."  Cooper retired in 1975, convinced that the military was the reign of "Power Puppeteers" and "big business."
like many veterans involved in actual combat, Cooper had symptoms of PTSD, post-symmetric stress. It began to take a toll of his marriages through the years, often displayed in angry episodes at spouses as well as others, not so dissimilar, in Steve Erdmann's opinion that the daily stress of the actual events in modern society under the grasp of the Deep State and the Military-Industrial-Complex.  Consequently, Cooper began his own in-depth independent research.  "As always, the truth was in the hidden," says Jacobson (p. 61).
Jacobsen notes some of the major UFO cases of the early years that attracted Cooper, such as the Roswell UFO crash in 1947, Kenneth Arnold's 1947 sighting of nine UFOs, and Betty and Barney Hill abduction in 1961, as well as the UFO "flap" over Washington, D.C. in 1952.
Psychologist Carl Gustav Jung partly suggested the cause of UFOs as "rumor with concomitant singular and mass hallucination, or a downright fact." The government chose "indifference and outright ridicule."
Cooper grew up in the "saucer" literature of the time. Cooper, says Jacobson, owed much homage to publisher Raymond A. Palmer and writer Richard Shape Shaver (as did Steve Erdmann); later, Cooper's heroes would include entrepreneur John Lear and several others. Cooper other 'learning aspects,' included a lot of UFO activity in the DMZ in Vietnam.
Cooper wrestled as best as he could in with the stories about the discovered Majestic-12 Papers on the secret UFO Panel, and in 1988 he began a career in "controversy radio."  Precluding this career, Cooper had become fully indoctrinated with recollections of Admiral Clarey's files, clues leaning into the Janus Society, DARPA, further Majestic-12 Projects, Projects Pluto-Plato-Pounce and Sigma, and his own UFO sighting on board the USS Tiru in 1966, as well as the Waco Branch Davidian attacks, the Oklahoma City bombing of the Murrah Building, the Ruby Ridge massacre, and so many more infuriating mysteries.
"Bill Cooper was in a much darker place…in the late 1980s," said John Lear, quoted by Jacobson.  Cooper claimed on October 24, 1998, that a The X-Files: Fight the Future episode, in Cooper's quoted words, "…a great deal of it came right out of my book, Behold a Pale Horse."  
.
NOT FROM OUTER SPACE
.
Cooper's suspicion that "flying saucers" were not from outer space began in late 1989.  He instead called it the "UFO Distraction" which was using fear and psycho-warfare to bring about "a one-world totalitarian government."  
Cooper said that there were many "channels" or "ploys" of manipulations in this psy-war, one of which was the "Contactee" phenomenon, such as the sermons of the Space Brothers.  He also saw the Federal Emergency Management Agency (FEMA) as a potential threat and facet.
"This appeared to be Copper's point," says Jacobson. "Deception abounded. You couldn't trust everything you read.  You had to do your own research to ascertain what truth you were willing to accept." (p. 114)
"'Silent Weapons for Quiet Wars' (SWFQW) was another weapon of the NWO in the "latest technology of coercion" and "the most recent gadgetry of techno-junk" as an "open-air mind-control-laboratory." (p. 118)
History was replete with secret societies as part of the NOW that continued to rule the world to this day: Brotherhood of the Snake, the Order of the Quest, the Jesuits, the Illuminated, the Masons, on to many more.  Cooper and many others believed it was once again acknowledged in George H. W. Bush's September 19, 1990 comment on "a New World Order."
Cooper, says Jacobson, saw Stanley Kubrick's movie 2001: a Space Odyssey as an ingenious clue as to everything that "has ever happened in the history of man." (p. 144)
Jacobson treks through the many peculiarities, bizarre quirks, and synchronistic events in the life of Bill Cooper, seen in persons, books, places, Black Projects, and deadly government agencies. Jacobson quotes Cooper's interest in the 33rd parallel of latitude which runs along the globe and entails many Fortean mysteries; it also encompassed the site of Jack Kennedy's assassination in Dallas, Texas (also mentioned elsewhere by Steve Erdmann).
.
NEW AGE PATRIOTS
.  
The Waco siege at the Branch Davidian facility on February 28, 1993, left a definite hole in Bill Cooper's heart, as did the bombing on April 19, 1995, in Oklahoma City.  Jacobson also introduces us to one Timothy McVeigh who was also labeled by some people as an Oswald-type "patsy" in the Oklahoma bombing, done through sheep-dipping and Shadow People as the planner of the events.  Both Oswald and McVeigh, however, went down in history as culprits of infamy.
"Timothy McVeigh is the Lee Harvey Oswald of the American Reichstag!" Jacobson quotes Cooper as saying. "We know who did it! You know in your heart who did it. If I have to tell you what is coming, then you're as blind as a bat and just as stupid." (p. 257)
This was the same McVeigh who came unbeknownst with a friend to visit Cooper in St. Johns, Arizona. Cooper said that the three people had a quirky talk about government "body implants" and police interrogation (pp. 320-323).
"They think they can tell you anything and you'll believe it," Jacobson quotes Cooper. Cooper was referring to 9/11 and that it was Mystery Babylon's victory jamboree and the "unholy bombs-bursting-in-air-bacchanal," still quoting as Jacobson.
Jacobson does a great job presenting the fantastic, somewhat sordid, maze of details in Bill Cooper's life as a roller-coaster-ride of incidents that one must hold fast onto your seat and strap yourself in as you view the elements, intrigues, and murderous affairs that could also typify closer-to-home personal matters in common-man-happenings. There, the reader best takes his own excursion into Jacobson's book.
Upon leaving WWCR radio, Cooper Hill at 96 North Clearview Circle became a "Last Stand" fortress against excursions against Cooper's world going about him.  Cooper communicated by shortwave, but it was debilitating for him Cooper added his name to the list of militia-men-and-women who became modern-day "tax protesters." And he announced this on a HOTT broadcast #28 of February 28, 1993.
"No, Cooper said, paying federal income tax was voluntary because the law said so," explains Jacobson. "It was as simple as that…the phrases 'voluntary' and 'may enter' carried the legal significance."
At this point, Cooper Hill became a heavily-armed castle of sorts, and Cooper was on constant alert to the slightest intrusion, except for his family and invited friends. Cooper issued a 'warning' on his website on July 6, 1998, for any intruders to stay off his property. Under call letters WBCQ, Cooper was back on the airwaves on September 21, 1998, and he was busy organizing a 'militia and friends' to protect his home.
Mentally broke by the pressure of the warrant and general stresses, Annie Cooper left the house in spring, 1999 taking daughters Poo and Allyson, leaving Cooper stranded on the Hill. After going through eight previous marriages, Cooper could not have felt more depressed and alone. His daughter, Jessica, joined him briefly in a spirit of long-lost-affection-reclaimed, but pressures also ended that romance, especially when "feds" tried to enlist Jessica in a government "entrapment" scheme to capture her father on July 19, 2000.
"So much had been lost over the years," says Jacobson. "God remained silent in Cooper's struggle with the devil. The Constitution had been victimized out of sheer neglect, proving once and for all that Ben Franklin had been right when he doubted humanity's ability to live up to the document's intentions. Cooper's family was gone. There was nothing left but the fourth tenet of his Creed, the resolve not to give in." (pp. 308-309)
.
SHOWDOWN ON COOPER HILL
.
In a Kafkaesque turn of events, some of the denizens that Cooper chased away and even threatened about coming to his Hill, one such person was Dr. Scott Reynolds Hamlin. Hamlin was no ordinary citizen and his family had a long past history and part in the Mormon Militias.  
Cooper later claimed that his restriction to Cooper Hill was not only for establishing privacy perimeters, but it was also because Cooper was a member of Neighborhood Watch.  Hamlin disagreed and he also claimed to have property on the "Hill," so Hamlin wrote a complaint to the Apache County Sheriff's Office.
The Special Response Team planned a military-style entrapment and arrest for Cooper on November 5, 2001. They planned to entice Cooper out of his home under the pretext of being riotous trespassers, and decoy agents that were undercover in a truck would confront and arrest Cooper. But Cooper approached them in his own truck rather than on foot, and even warning the trespassers that he would "call the cops" if they didn't leave.
Cooper's truck crashed into the wet, storm-swept terrain, forcing Cooper to try to make a desperate run for his house, federal agents grabbing and clutching at him, screaming verbal threats, carrying a barrage of weapons such as a Combat AR-15 and M4 Rifle. Deputy Robert Marinez was struck in the head by wild defensive shots from Cooper (the Marinez family sued Sheriff Hoonshell and Commander Andrew Tafoya over Robert's paralysis). Deputy Joseph Allen Goldsmith started firing his Glock .45 until the body of William Cooper dropped: or so the story goes:
_____ Cooper's fatally shot body collapsed on his own doorstep, just as he envisioned.
_____ His watchdog Crusher was also shot, even though the dog was securely chained to a truck.
Jacobson tells all the inglorious and dark details of the "showdown," including the saddening aftermath and further traumatic questions.
Many a person can identify with Cooper's lonely, complex, unrelenting battle into the dark recesses of life. Erdmann could:  having seen the Dark Hand of the controlling Legal Framework of society and how it and other corporate and monstrous agencies have assaulted our personal lives and happiness. Filled with destroyed dreams and constant disillusionment in life's sardonic threats, in this respect, we are all Milton William Coopers.
For many of us, this is also a Stand Off on a Cooper Hill of our own dilemmas.
"In the end though, the greatest debt is to Milton William Cooper himself," says Jacobson (p. 354), "the largest rabbit hole of them all. Brilliant, tortured, prescient, duplicitous, loved and hated, he was what he always wanted to be: an American."
.
*******
.
One Charging Pale Horse  and three Charging  horses
.

.
*******
.
Steve Erdmann, Investigative Journalist
.
*******
.
You can friend him at:
You can also visit his articles at the following:
mewe.com/i/stephenerdmann1
*******
,