.
Agenda 21 And Questions Answered
Omar Faizi, Emily Gragg, and Stephen Erdmann
December 5, 2018 – Reproduced Here With Permission Of Watcherstalk.com 
Permission to quote small passages for journalists and reviewers along with credits.
.
.
.
.
.
″So it really got me thinking about who is this 500 million?  And the answer I came up with is that all those agendas and plans are really targeted towards reducing the overall population of the west or developed countries to 500 million, and leaving the less developed nations alone to produce billions of worker drones who live in squalid conditions and work for pennies to produce the cultural artifacts for the well-developed countries cheaply.   We can already see it in places like China where prison labor produces shoes for pennies on the dollar, which in turn are transported to shops here and we pay $60.00 for. Just think about the markup there.  You have a shoe, produced by a prisoner, which probably cost $1.00, to make and you are paying $60.00 for it. But that's the only strategy which makes sense because the reality is that most of that 6.9 billion population exists in less developed countries.  They are under-educated and will work effectively for food and shelter."
QUOTE FROM THE BELOW ARTICLE:
.
*******
.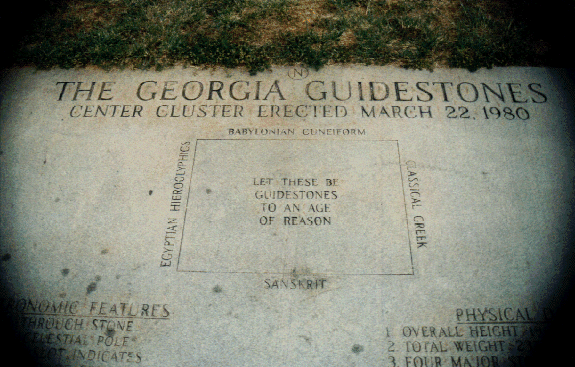 ″A good example of controlling the population under the guise of safeguarding nature was put forth in the Earth Charter, and the subsequent Earth Summit of 1992, which gave rise to Agenda 21, the agenda for the 21st century. Coincidentally, one year after the Earth Summit, a book was published by a premiere think tank, a non-governmental organization, called the Club of Rome.
(Quoting the philosophy of the promoters of Agenda 21) "The common enemy of humanity is man. In searching for a new enemy to unite us, we came up with the idea that pollution, the threat of global warming, water shortages, famine and the like would fit the bill. All these dangers are caused by human intervention, and it is only through changed attitudes and behavior that they can be overcome. …Democracy is not a panacea. It cannot organize everything and it is unaware of its own limits. Sacrilegious though this may sound, democracy is no longer well suited for the tasks ahead."
QUOTE FROM THE BELOW ARTICLE:
.
*******
.
″As George Orwell masterfully put it in his epic novel 'Animal Farm,' it's become difficult to see the difference between the pigs and the farmers – or the APA and the UN.
"Sustainable Development is not implemented in the open, as the APA claims, but in back rooms filled with the proper NGO organizations, which surround your elected officials and pressures their actions. In that way it is changing our American society and form of government, making government more powerful and more invasive in our daily lives. Sustainability is anti-free enterprise, anti-private property, and anti-individual – and that's why we oppose it."
QUOTE FROM THE BELOW ARTICLE:
.
*******
.
.
*******
.
″
″Just who is Deagle? The power and influence of the corporation that you never heard of is staggering.  This is the modern-day Zapata Oil, which was a 

CIA

 front corporation run by George H. W. Bush which in turn facilitated much of the Air America "drugs for guns" program in Latin America.
″My sources tell me that Deagel is the same exact kind of organization as Zapata Oil. Deagel ran guns through Ambassador Chris Stevens and subsequently delivered them al-Qaeda in Libya and in Syria at the time of Stevens death. Deagel was intimately involved in Benghazi in ways that will be revealed in the later article. Deagel is not just a gun running/drug running/child sex trafficking organization, they are also intimately connected with the business as "Open source intelligence links". This means that Deagel and their partner (affiliation listed below) serve as marketing companies for the 

CIA

 and sell intelligence information to the highest bidder. Stratfor and Deagel provide the 

CIA

 with a minimum of two degrees of separation from nefarious operations which could taint the U.S. government and in particular, the 

CIA

. These activities will be the topic of a future article. The focus of the remainder of this is article is the destruction and depopulation of the United States."
QUOTE FROM THE BELOW ARTICLE:
.
*******
.
″Sustainable Development is a term used to describe a new form of collectivist global eco-governance: a process of governing every action people take on a basis of people's impact on the environment, often based on junk science. It elevates nature above man and is being used to drive farmers, ranchers, and people living in rural areas off their land to force people into urban areas.
″The end goal of the people-pushing of this agenda is to have vast areas made off-limits to human beings and to cluster people into envisioned futuristic "sustainable" hive-like cities inside which every aspect of our lives is to be dictated, and from which travel is to be very highly restricted."
QUOTE FROM THE BELOW ARTICLE:
.
*******
.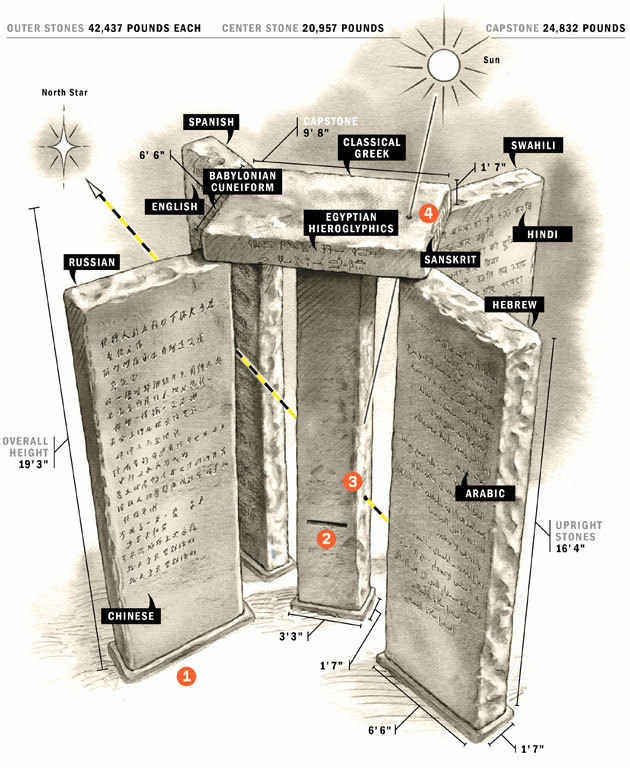 ″Popular conspiracy theorist, Alex Jones, in his 2008 documentary 'Endgame: Elite's Blueprint For Global Enslavement' highlights 'the message of the mysterious Georgia Guidestones, purportedly built by representatives of a secret society called the Rosicrucian Order or Rosicrucians, which call for a global religion, world courts, and for population levels to be maintained at around 500 million, over a 6 billion reduction from current levels. The stones infer that humans are cancer upon the earth and should be culled in order to maintain balance with nature.'"
QUOTE FROM THE BELOW ARTICLE:
.
*******
.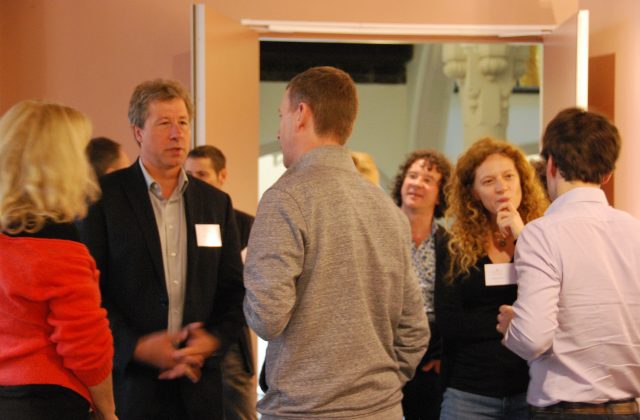 ″The event coincided with the release of Ton Baggerman and Sarah Durston's new book called 'The Universe, Life and Everything… Dialogues on our Changing Understanding of Reality.' This book examines how our current scientific paradigms are being challenged by new developments in physics, including quantum mechanics, which still fail to explain various complex phenomena such as consciousness. The book also includes the opinions of diverse scholars with different backgrounds who contribute to the discussion on how our understanding of today's world connects and incorporates such phenomena.
QUOTE FROM  THE BELOW ARTICLE:
.
*******
.
″In the ensuing years, Moriarty increasingly became what is known as a 'debunker,' those critics that devoted their lives, as a protection against the destruction of society, to destroying modernistic and what they felt were New Age degeneracy.  Wild progressed to a fairly high extreme, seeing beliefs and modern theories as often a Fabian Communist Conspiracy. Some of his ideas, I could agree with, other ideas seem too harmful, even though the cases Wild attacked seemed just as hurtful and infuriating. I've heard Wild refer to citizens several times as 'savages.' ('… [if the attack had] backfire effects [which] can occur if a message spends too much time on the negative case, if it is too complex, or the message is threatening.' [en.wikipedia.org/debunkers]). Ben Pile surmised: 'far from seeking rationalism, skepticism is increasingly a search for authority…it indulges the same fantasies…skeptics and rationalists ought to be taking a look at their own ideas…we don't need a police force to protect us from bad ideas. We just need better ideas.'"
QUOTE FROM THE ARTICLE BELOW:
.
*******
.

″ (Deepak Chopra) Idealism failed to strike back. True, the French philosopher Henri Bergson, who theorized about an invisible life force or 'elan vital,' won the Nobel Prize in 1926, but that was for literature, a stark acknowledgment that any theory about invisible realities deserved to be considered imaginary, or at best a matter of faith.
"To say that the victory of science was the victory of skepticism is misleading, however. If science had been merely skeptical, it would have merely replaced belief with disbelief. This it didn't do; science gave new grounds for knowledge that belief couldn't match. To disdainfully dismiss any immaterial phenomenon, as skeptics do, actually betrays the scientific method, which allows any hypothesis into the argument in an open-minded tolerance for the next ridiculous speculation that may turn out to be true."
QUOTE FROM THE MANY NUMEROUS AUTHORS IN THE BELOW WEBSITE:
********
.
********
.

Steve Erdmann, Investigative Journalist
.
You can friend him at:
You can also visit his articles at the following:
mewe.com/i/stephenerdmann1