.
The Whistleblowers
.
By:
.
Steve Erdmann, J.D. Jeffrey, Travis Smith, and Leonard O'Neill
.
Whistleblowing the Whistleblowers episode# 60
2018-09-08
Join Leonard O'Neill and a panel of three: Travis Smith, JD Jeffery, Stephen Erdmann, as we talk about the Deep state, Shadow Government, the secret Space program Whistleblowers: Emery Smith, Corey Goode, David Wilcock, And Dr. Steven Greer.
The proper spelling of my name is "Stephen Erdmann" (the last name is pronounced STE-fen URD-men) and is plainly listed other places, including my Facebook sites, as E-R-D-M-A-N-N and "not" Edermann. I sometimes use 'Steve" as the first name, but seldom Steven. Please correct this misspelling on all mastheads, captions, and titles where it has been used incorrectly, thank you. You can follow me properly under the correct name at https://wordpresscom507.wordpress.com, watcherstalk.com, UFO Digest. com and stephen.erdmann1 on Facebook, as well as other sites.
.
Reproduced here by permission of Orion Rising and Leonard O'Neill
.
Steve Erdmann, Investigative Journalist
.
.
.
.
***
"The SSP Whistleblower Spectacle: In the last few episodes of Dark Journalist, we have brought forward the revelations of Project Avalon's Bill Ryan who questioned the veracity of Gaia TV Whistleblower Corey Goode who claims to be a time-traveling astronaut. Ryan showed many holes in Goode's story and suggested his narrative was created mostly for entertainment purposes.
"The unfortunate impact of Goode's case is that genuine inquiries into the real Secret Space Program are being associated with his bizarre tale of being part of a phantom space alliance. Dark Journalist asks the question, is it by design and also presents shocking information of an extensive 3-year shadow marketing effort meant to cash in on this exploitative spin of UFO and SSP research for media interests in comic books, video games, and TV shows.
"History of Disinformation Efforts Against The New Age Movement:  From it's inception in the early 20th century to the present, Dark Journalist tracks the growth of a vital movement that became a threat to intelligence agencies and corporate interests because of its decidedly spiritual focus. The foundation laid by pioneers like Rudolf Steiner and Helena Blavatsky provided large-scale movements towards intentional communities, biodynamic farming, yoga, psychic experience and the quest for spiritual consciousness.
"Mind Control: Savior Programming:  The New Age Movement has become targeted by exploitative marketing forces and Mind Control Intel Projects so that it's direction could be controlled and manipulated at will. Now it is being used as a tool to confuse the issue of the Secret Space Program as the covert operators in both shadow marketing and intel psyops plan to use Savior Programming to create a masquerade of Alien Messiahs coming to save the environment."
The above quotes are from the below article:
.
*****
.
"Slave Trade: The darkest aspect of secret space programs is the fact that the human slave trade has occurred for decades. It is said that humans are a highly coveted item of trade throughout the cosmos between extraterrestrial groups that are not sided with higher spiritual knowledge or ability. Humans are used for harvesting their genetic makeup or DNA. Humans are used for developing high-technology, engineering, and design. The only thing we can do as a population about this problem is to teach others that it is occurring. The secret space program alliance is at an all-time effort to bring an end to the galactic slave trade and give earth the high-technology needed to clean, heal, and power our planet by ourselves.
"Dr. Michael Salla has also been highly helpful in organizing his interviews and Gaia.com has recently gotten on board with releasing his interviews through Cosmic Disclosure…During his tenure with the Navy, William Tompkins worked in a secret think tank based in San Diego. He was privy to information that was retrieved from embedded U.S. spies that had infiltrated the Nazi scientists in Germany. In addition to working on highly advanced technology, he was a designer of massive spacecraft that are used to patrol our solar system known as the Solar Warden. We can only imagine what they've seen and encountered. These anti-gravitational ships are highly advanced and make contact with other extraterrestrial groups. He is aware that our solar system and earth is being colonized by advanced extraterrestrial beings above and inside our earth."
The above quotes are from the below article:
.
*****
.

.
"The brainwashing methods designed to dumb down the global population is also taking its toll. Subliminal mind control methods saturate today's media airwaves from onscreen computer games to television, film and popular music especially targeting younger generations. The excessively long hours that humans interact with their computer screens and cell phones are creating untold damage, especially in children. These venues malevolently alter brainwave patterns in vulnerable humans to keep them addicted, unable to think critically, dumbed down and too preoccupied and distracted to realize they are being used as guinea pigs in a diabolical human experiment called social engineering. These sinister soft kill tactics are adversely affecting both the physical and mental health of billions of people around the planet.
"With increasing risk of World War III involving nuclear weapons of mass destruction, not to mention the potential WMD hazards of covert biological and chemical warfare, massive sunspot flares and solar storms or even enemy launched EMP and/or cyber warfare that could instantly wipe out the necessary infrastructure to keep the economic and energy systems on the planet operating. The damage could be catastrophic where gasoline pumps and ATM's no longer function, where the electrical power grid over a sprawling section of the US or any country could be destroyed overnight placing millions, perhaps even billions of people in the dark for months or even years on end. Yet the federal government again lacks the political will to repair the grid for a relatively low cost, infinitesimally low compared to the cost after the grid's destroyed."
The above quotes are from the below article:
.
.
*****
.
.
"Over the course of the last century, the public imagination has been simultaneously enthralled and terrified at the prospect of extraterrestrial involvement in human affairs. Ever since rumors emerged that the secretive Vril Society in Germany had successfully channeled beings from other stars in a trance state, and schematics were unveiled of what appeared to be Nazi flying saucers, the world became obsessed with the idea of communication with extraterrestrials. With the Roswell crash in 1947 and the subsequent surge of UFO sightings and apparent abductions that started taking place shortly thereafter, the collective mind became inextricably focused on the idea of ETs and their potential interaction with humankind.
"Over the years, dozens of apparent insiders have come out of the woodwork with stories of free energy, reverse engineered UFOs, secret slave colonies, antigravity, and government cover-ups that, if ever proven true, would spark drastic and irrevocable changes to live on this planet for every one of its inhabitants. The advent of free energy technology alone would put a permanent end to poverty and hunger, freeing humanity from the rule of a tyrannical and corrupt elite who have foisted upon them war after meaningless war.
"While some would say that such a monumental clandestine effort to explore space and research UFOs would be impossible to keep under wraps, it bears remembering that no one knew about the Manhattan Project until the first nuclear weapons were detonated over Japan and that everyone thought Operation Northwoods, the plot to stage terrorist attacks on American soil to justify invading Cuba, was a conspiracy theory until the pertinent documentation was declassified. While many of the following testimonials may seem completely beyond belief, the alleged existence of black budget space programs is one secret that these ten individuals have risked everything to expose."
The above quotes are from the below article:
.
.
*****
.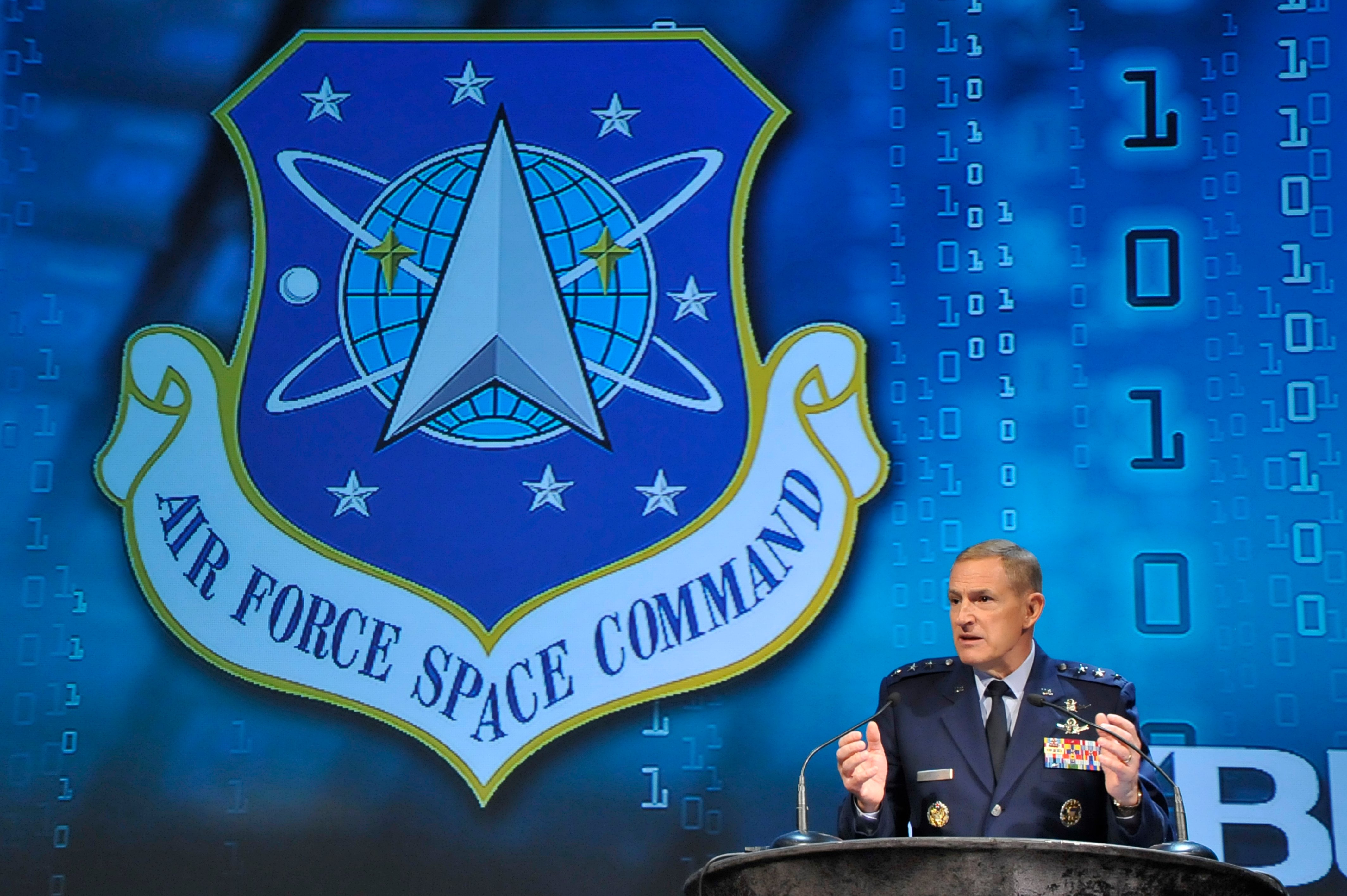 .
"There exists a shadowy government with its own Air Force, its own Navy, its own fundraising mechanism, and the ability to pursue its own ideas of the national interest, free from all checks and balances,  and free from the law itself,"
Senator Daniel Inouye during Iran-Contra hearings.
"He also just signed an executive focused on reviving the NSC or National Space Council which has been dormant since it was disbanded in 1993 during the Clinton administration. The NSC helps the president follow through with the goals he has set up for space which may include disclosure of the military Secret Space Program which is primarily run by the other NSC or the Naval Space Command. (See the bottom video for the only known reference this organization shows up in during the opening credits of an official NASA video on orbital mechanics.)."
The above quotes are from the below article:
.
.
*****
.
"These advanced highly sophisticated psychotronic devices are also often used to torture, oppress and punish whistle-blowers and anyone believed to be a current threat or a likely future threat. This is not rumored it is now well-documented fact with many witnesses. I have personally swept homes of some victims and found exceedingly high levels of targeted EMF present."

The classic book on the real reasons for war by a two-time Medal of Honor winner  General Smedley Butler
"How does the Cabal profit from the wars and chaos which they engineer?  About 66 Cabal families own the largest blocks of stocks in the defense industry and COL franchise Banking which makes huge profits off of wars that the Cabal orders its Intel cutouts to create."
The above quotes are from the below article:
.
*****
.
.
*****
.
Original program 'banner' of which one panelist was unable to attend
*****
,
You can friend him at:
You can also visit his articles at the following:
.
*****